Welcome to the liveblog about the Research Day UMC Utrecht in 2022.
The Research Day Aftermovie
Relive Research Day, watch the aftermovie!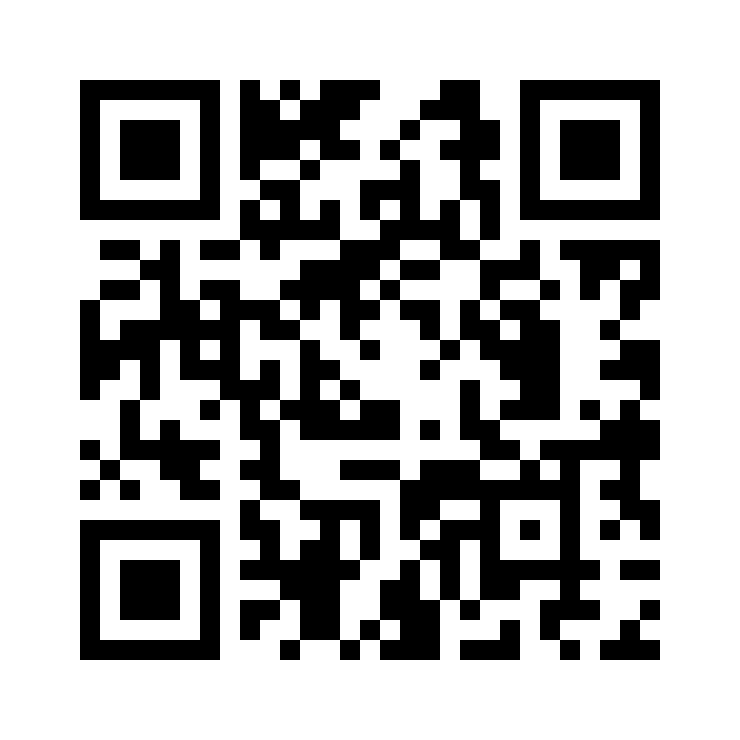 In deze folder bevindt zich extra informatie door middel van een video. Scan de bovenste QR-code met uw telefoon om deze video te bekijken. Of bekijk de video via:


The Power of Science by Rachel Rumai Diaz
During the live talkshow, Rachel Rumai Diaz recited her powerful spoken word poem The Power of Science. Want to read it yourself?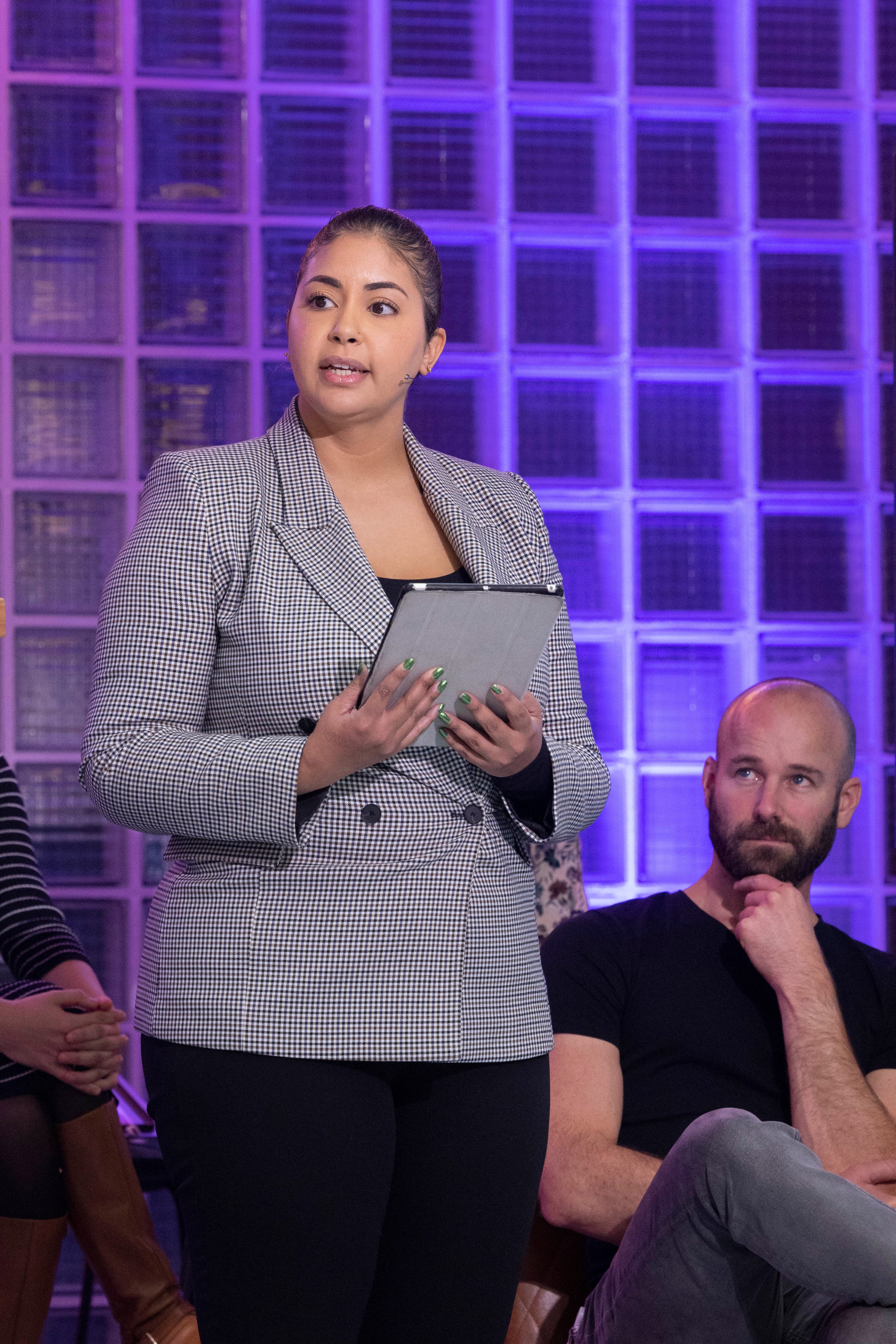 The Monday after
A look back on Research Day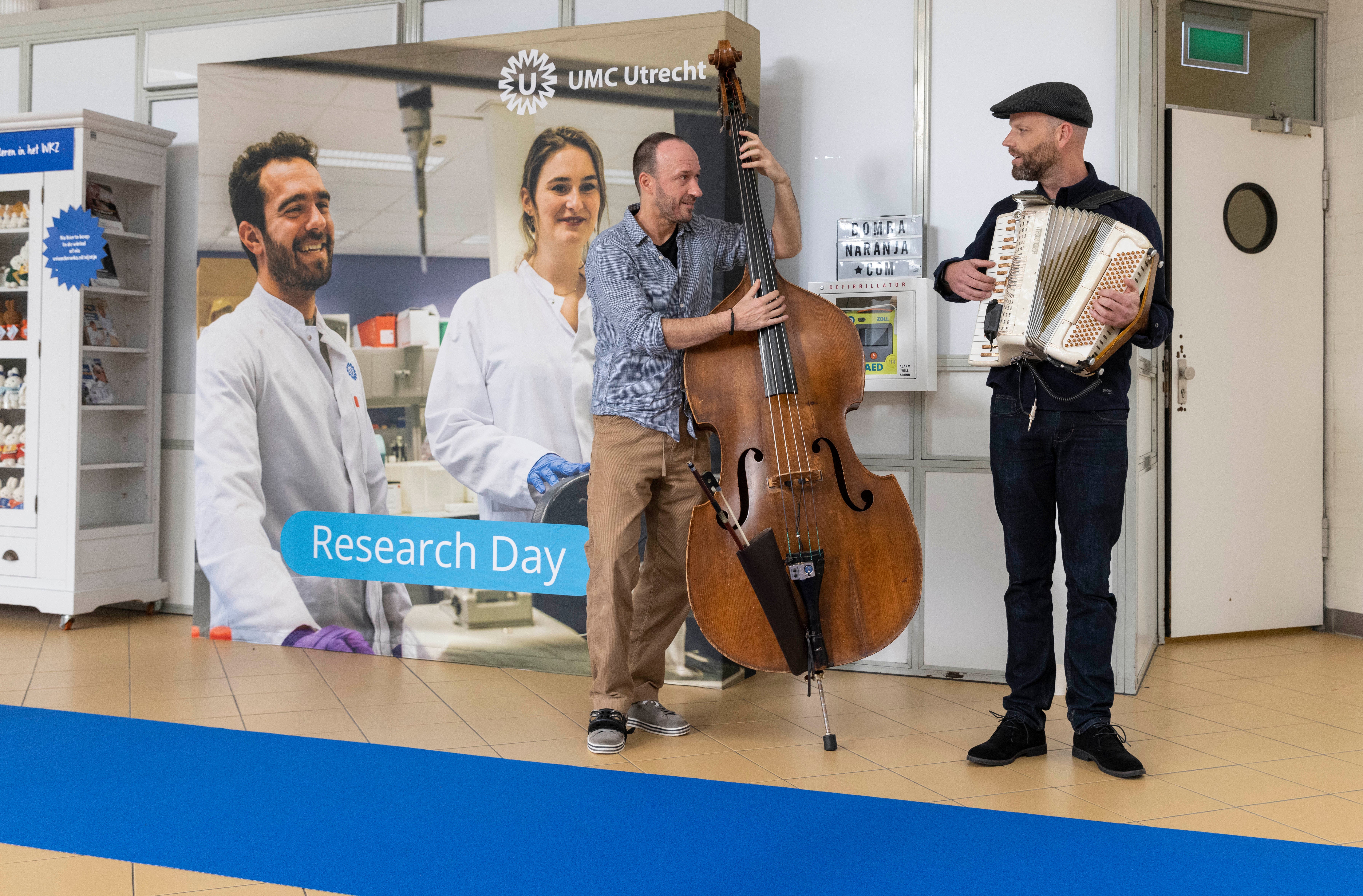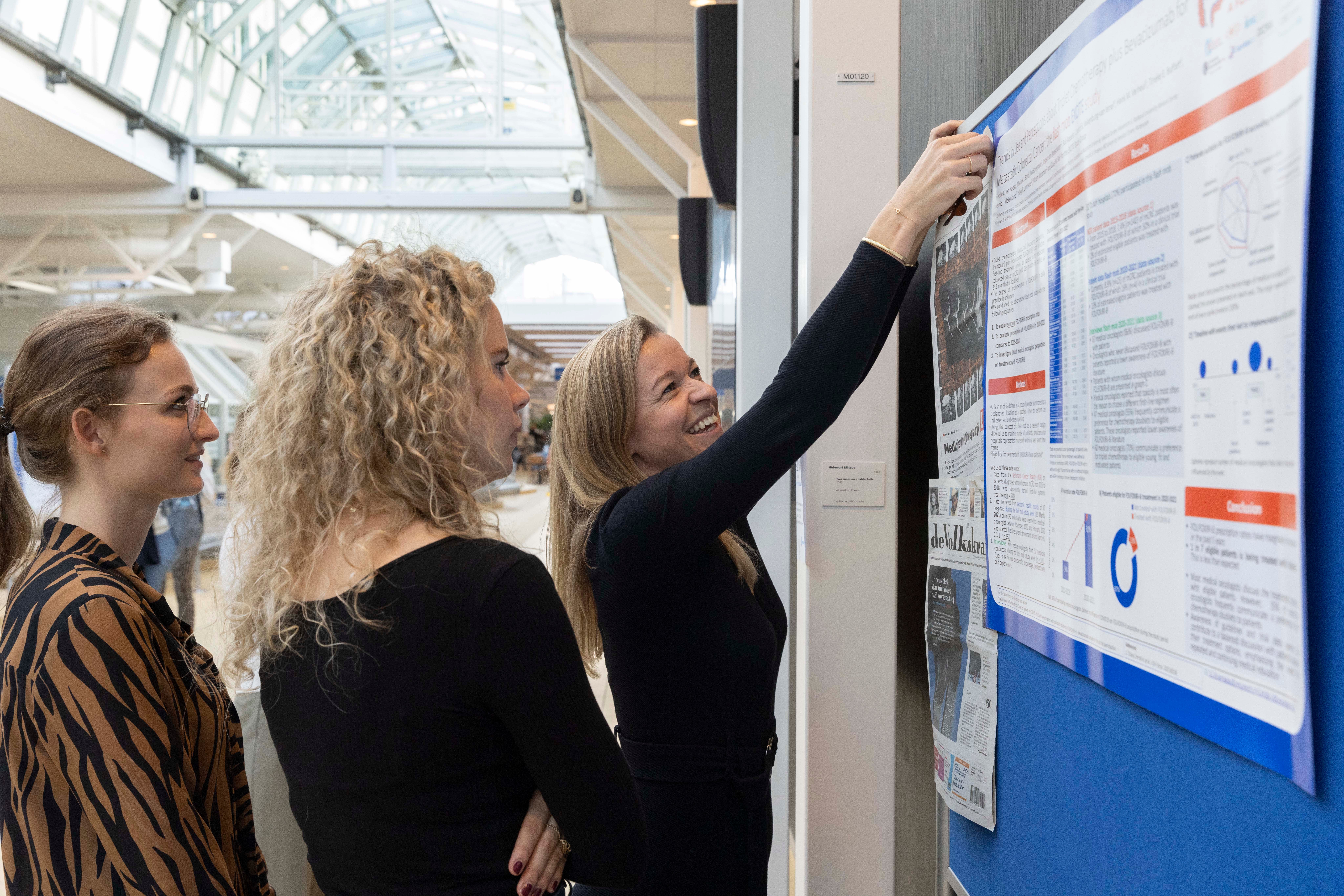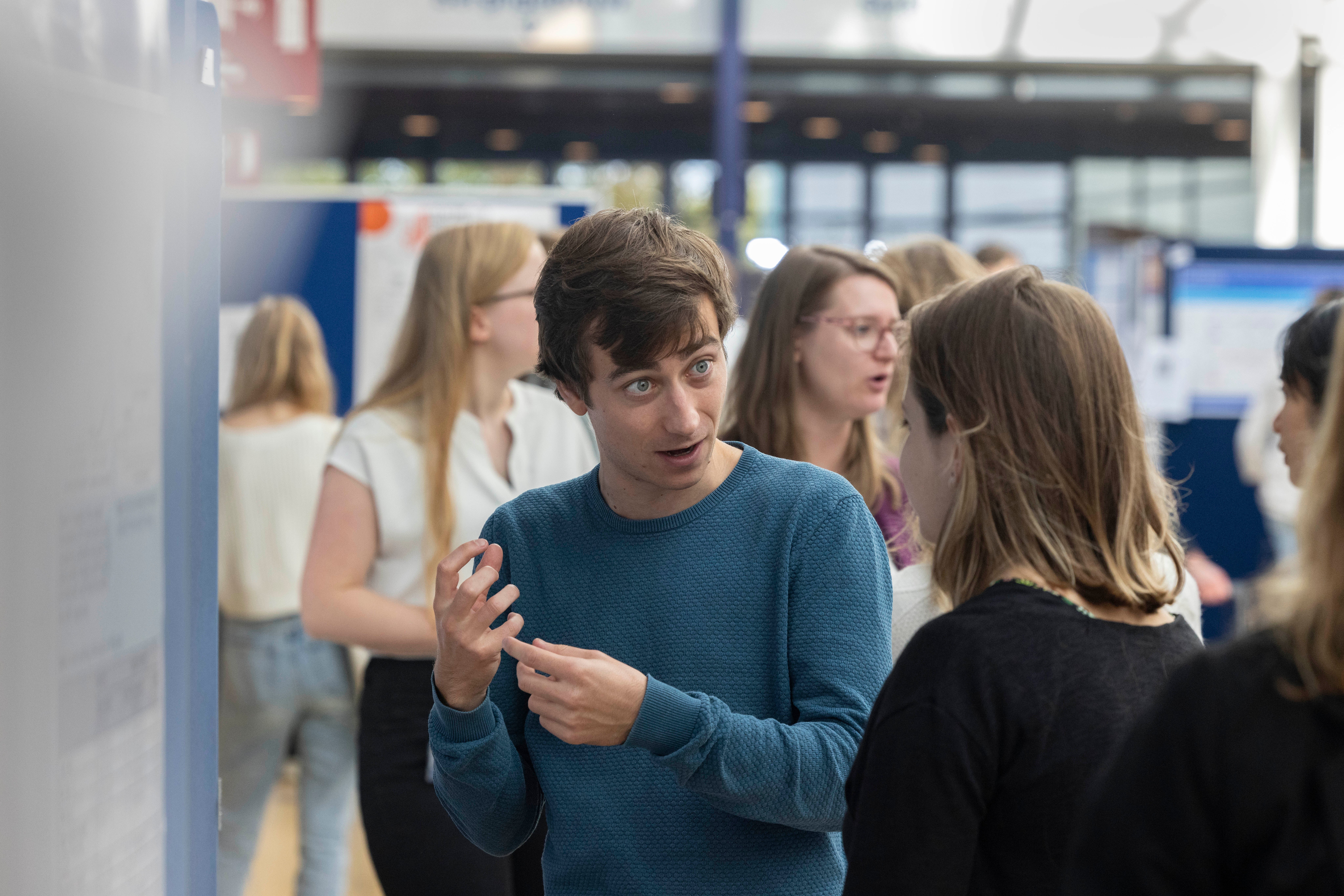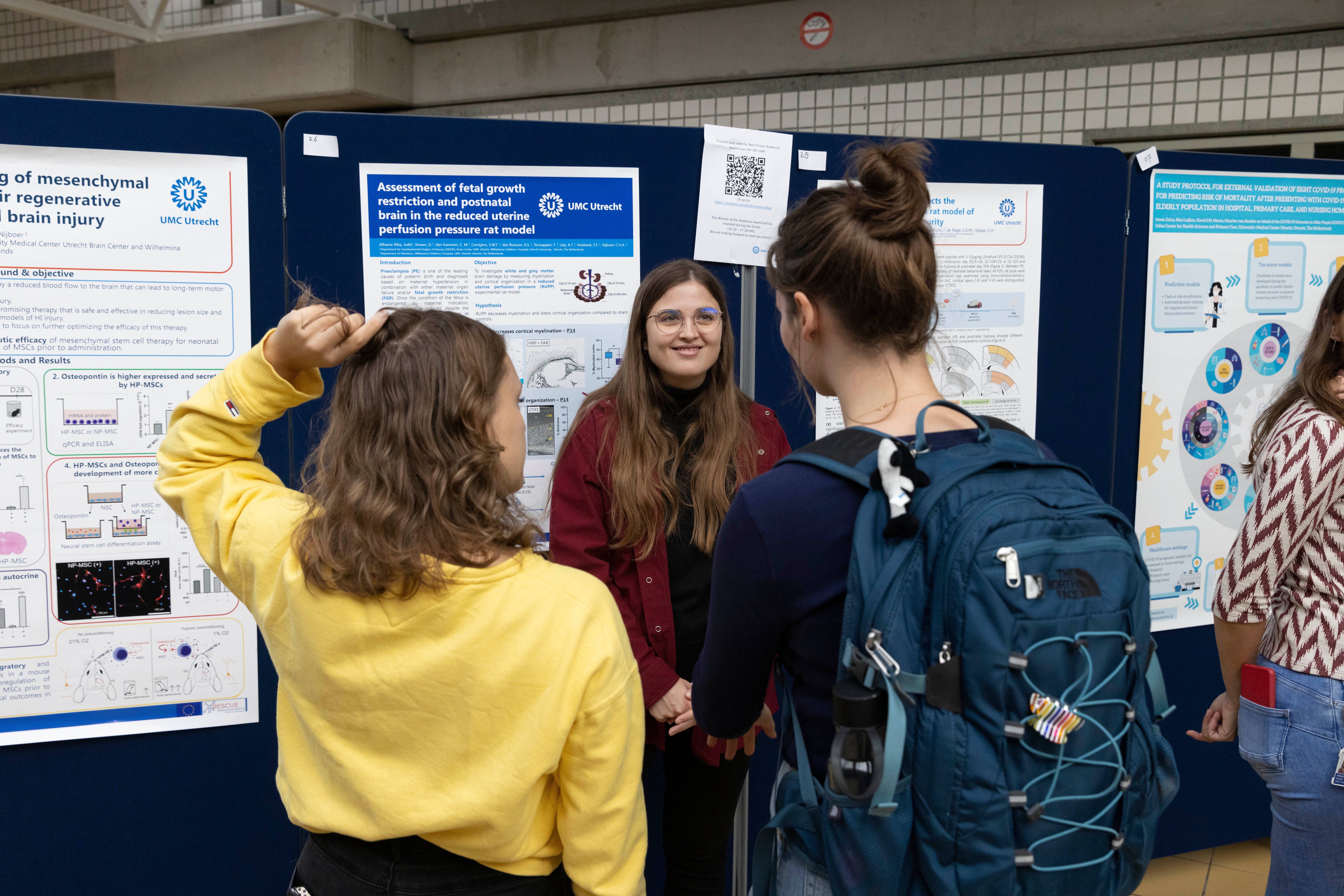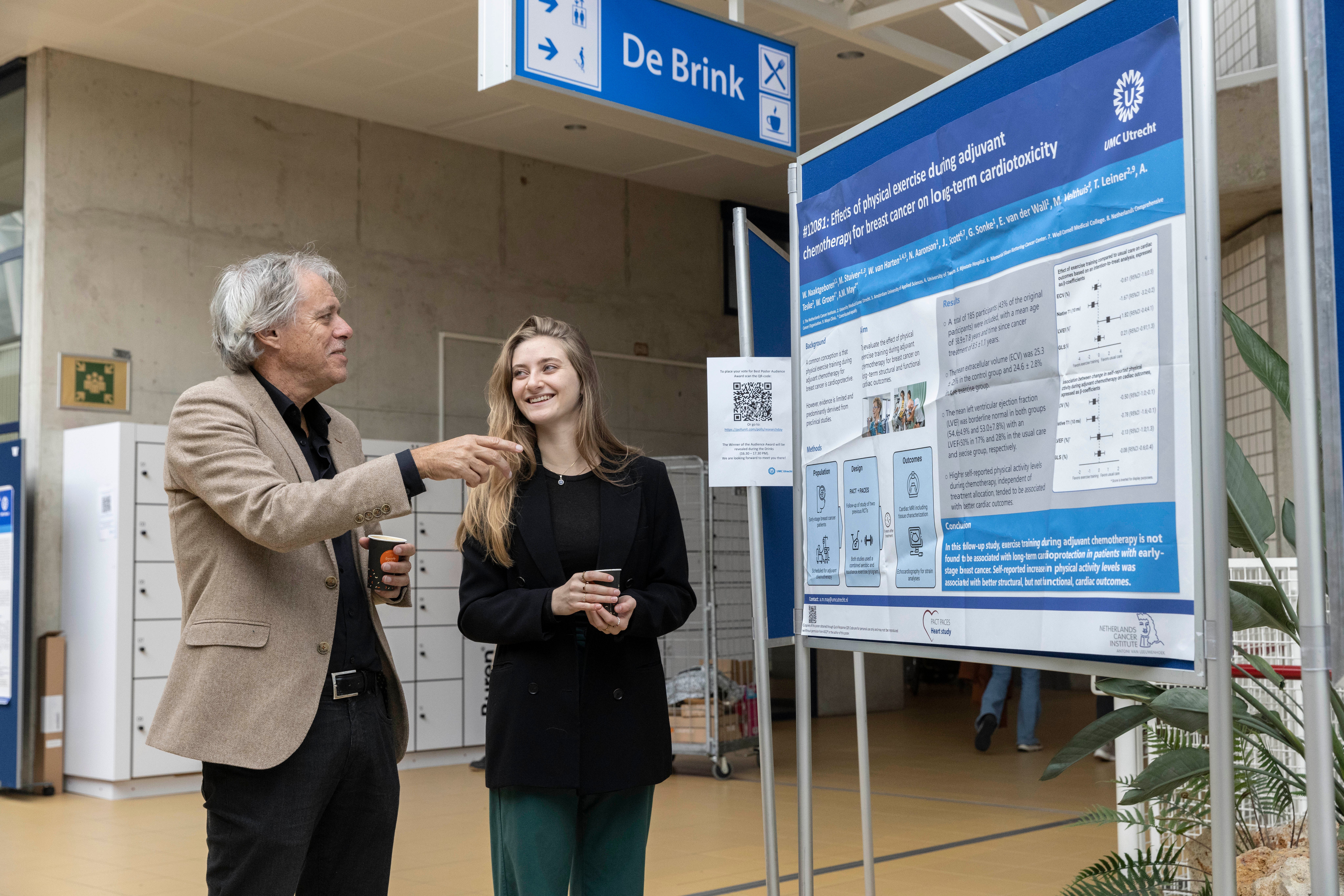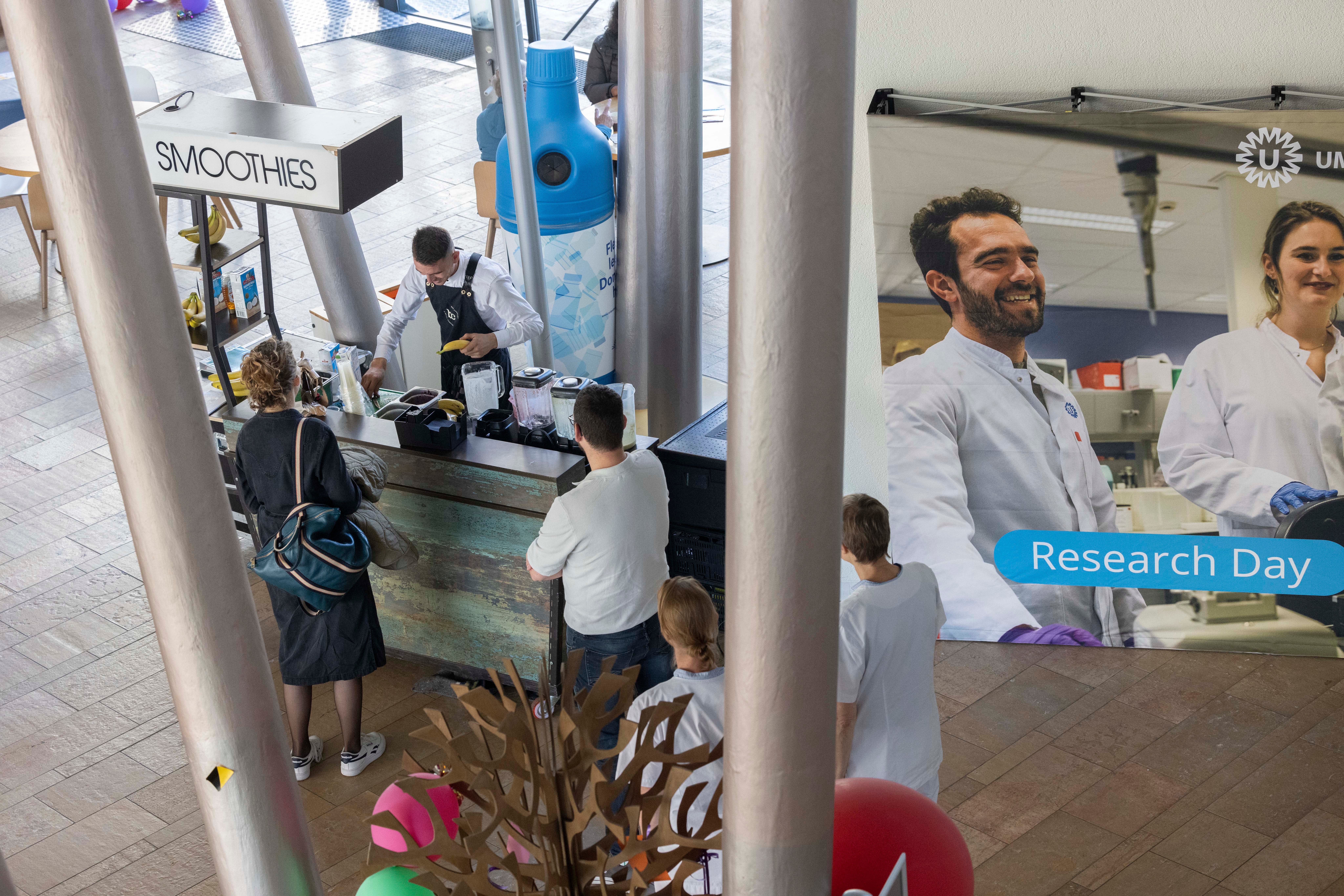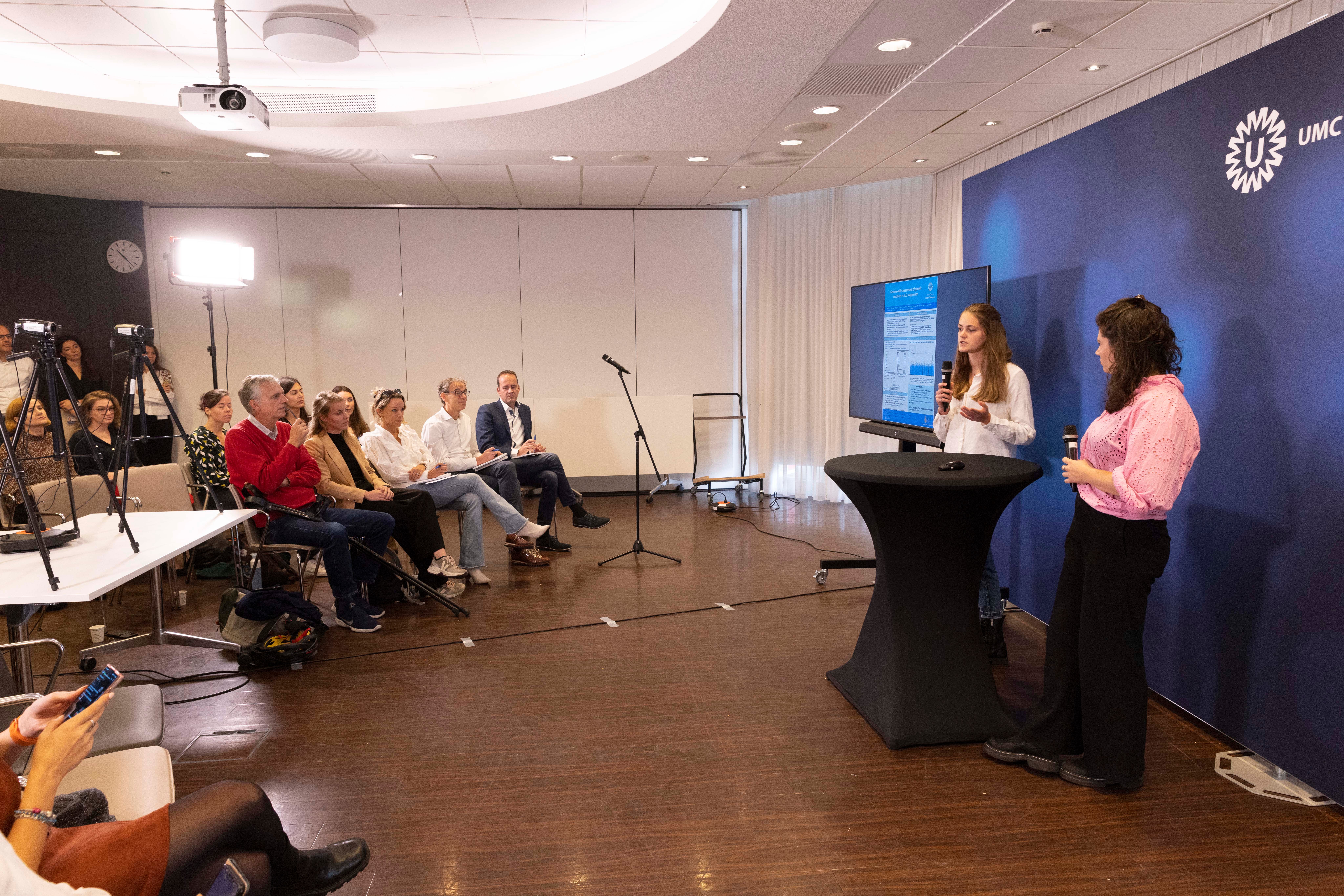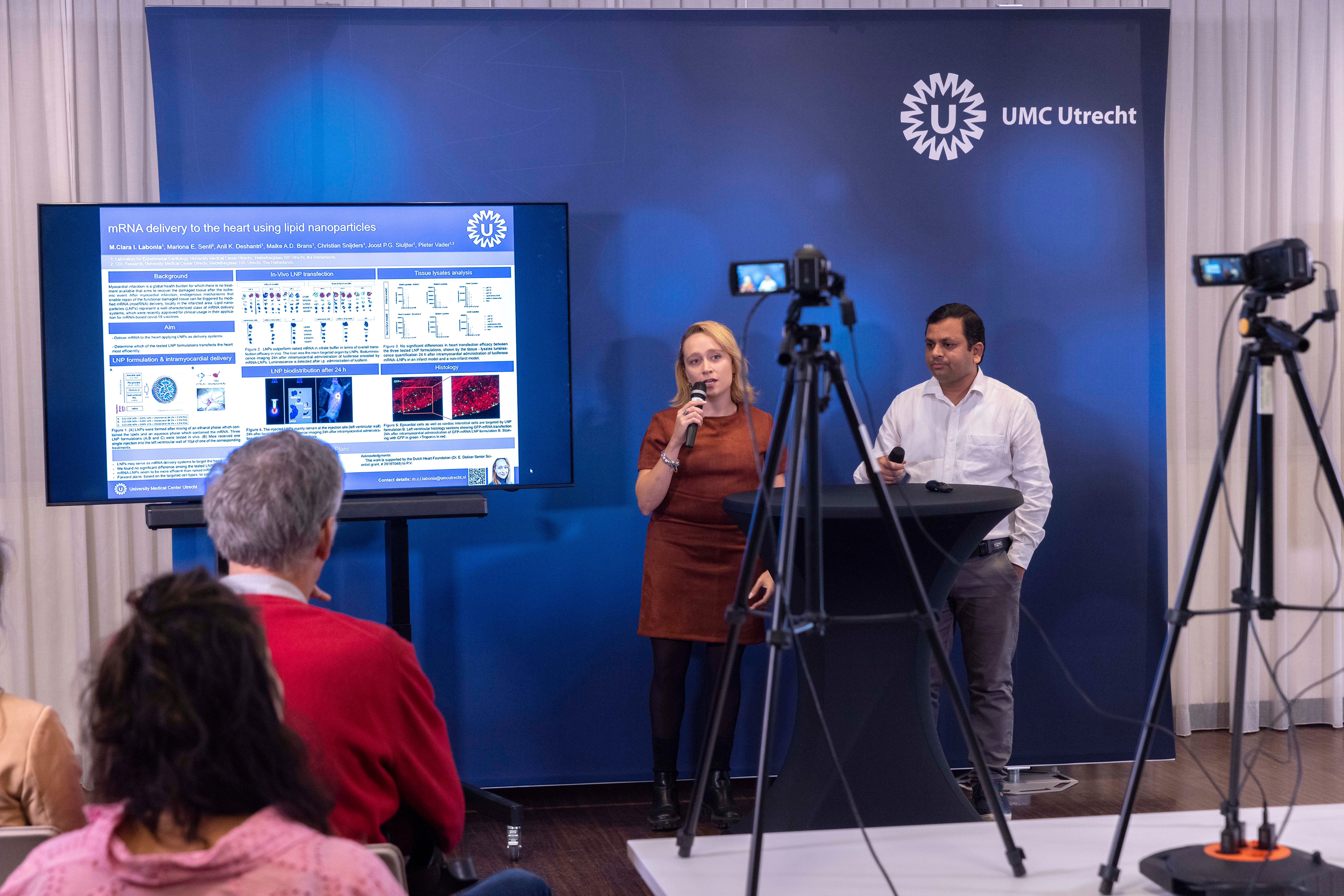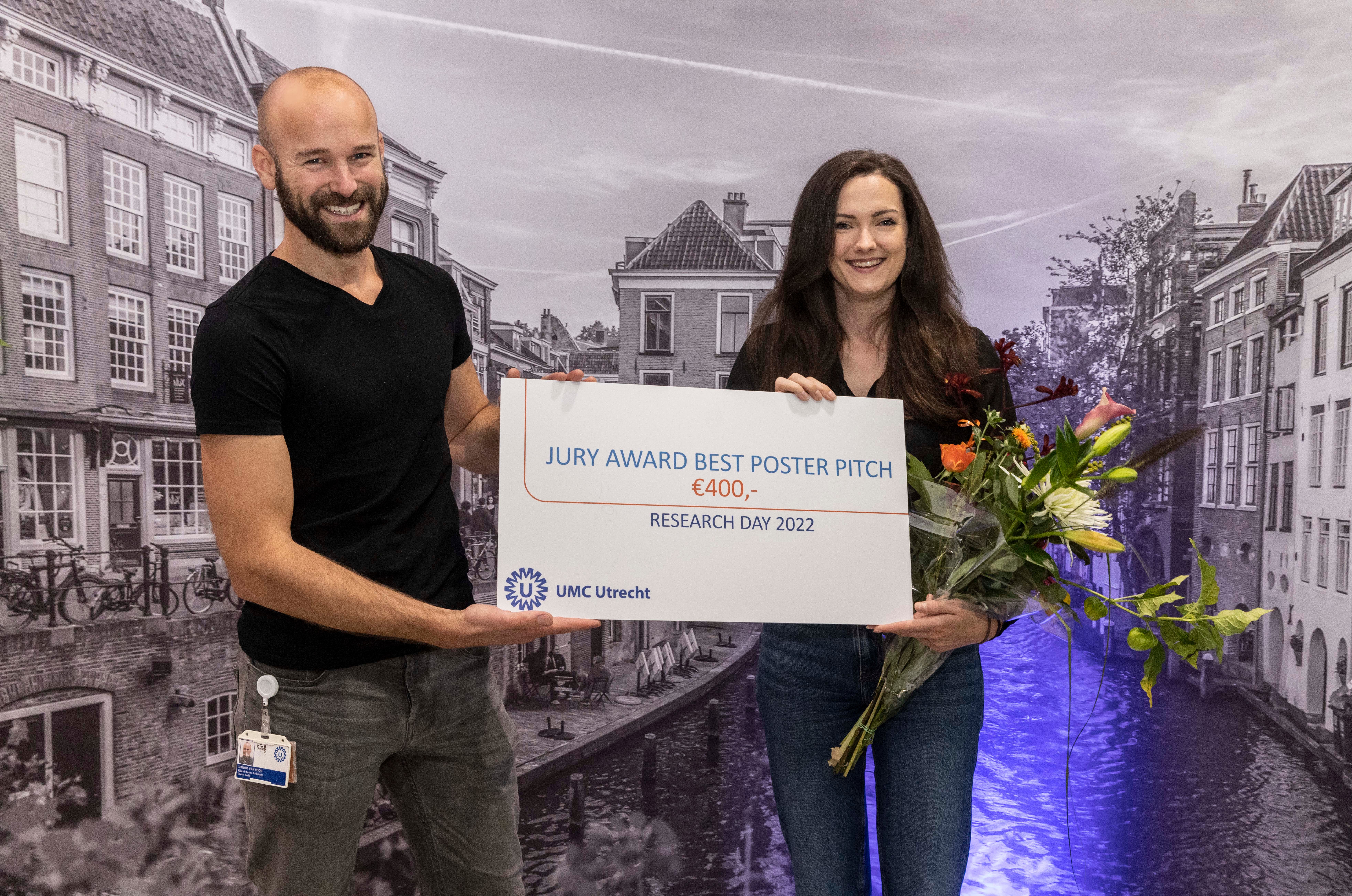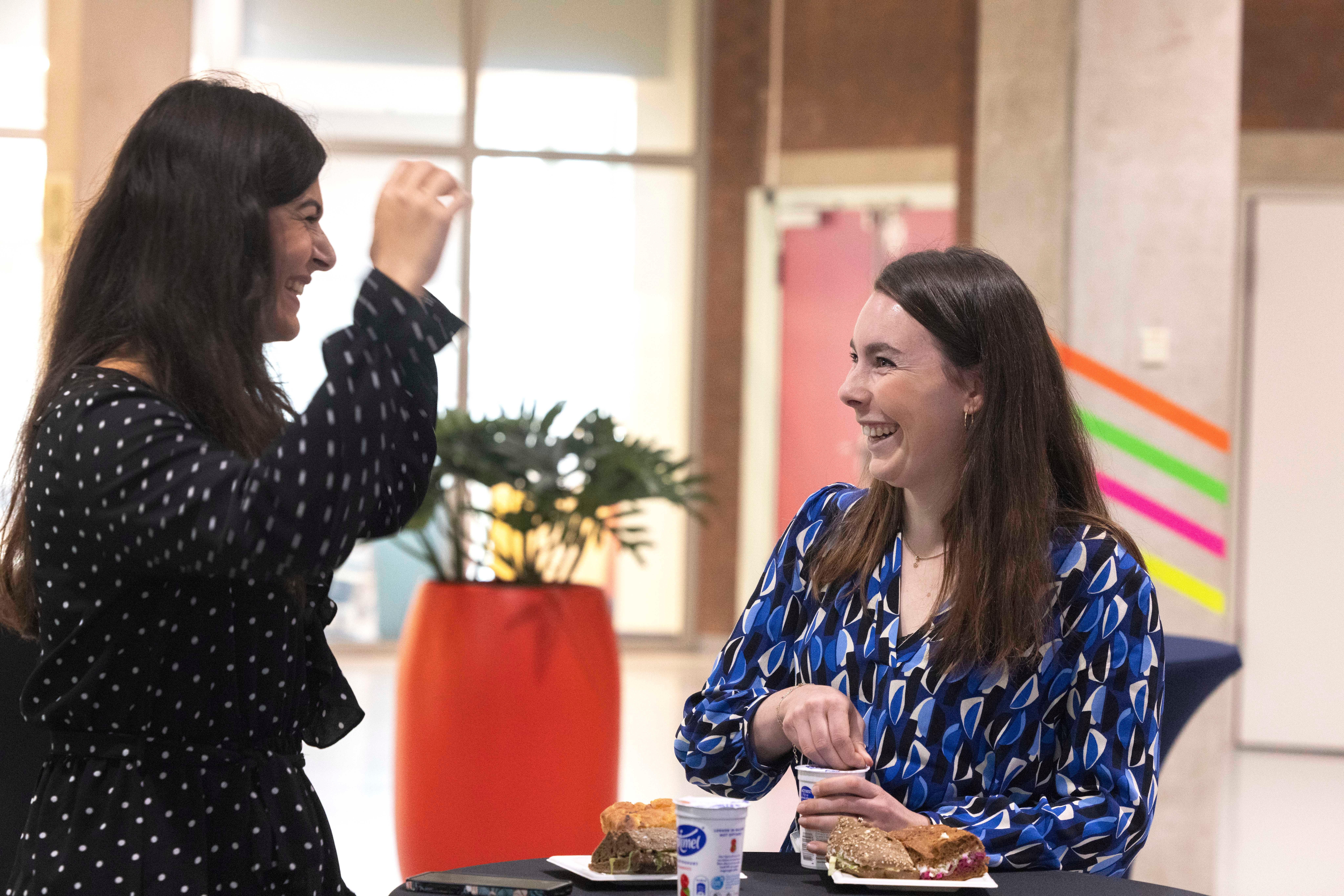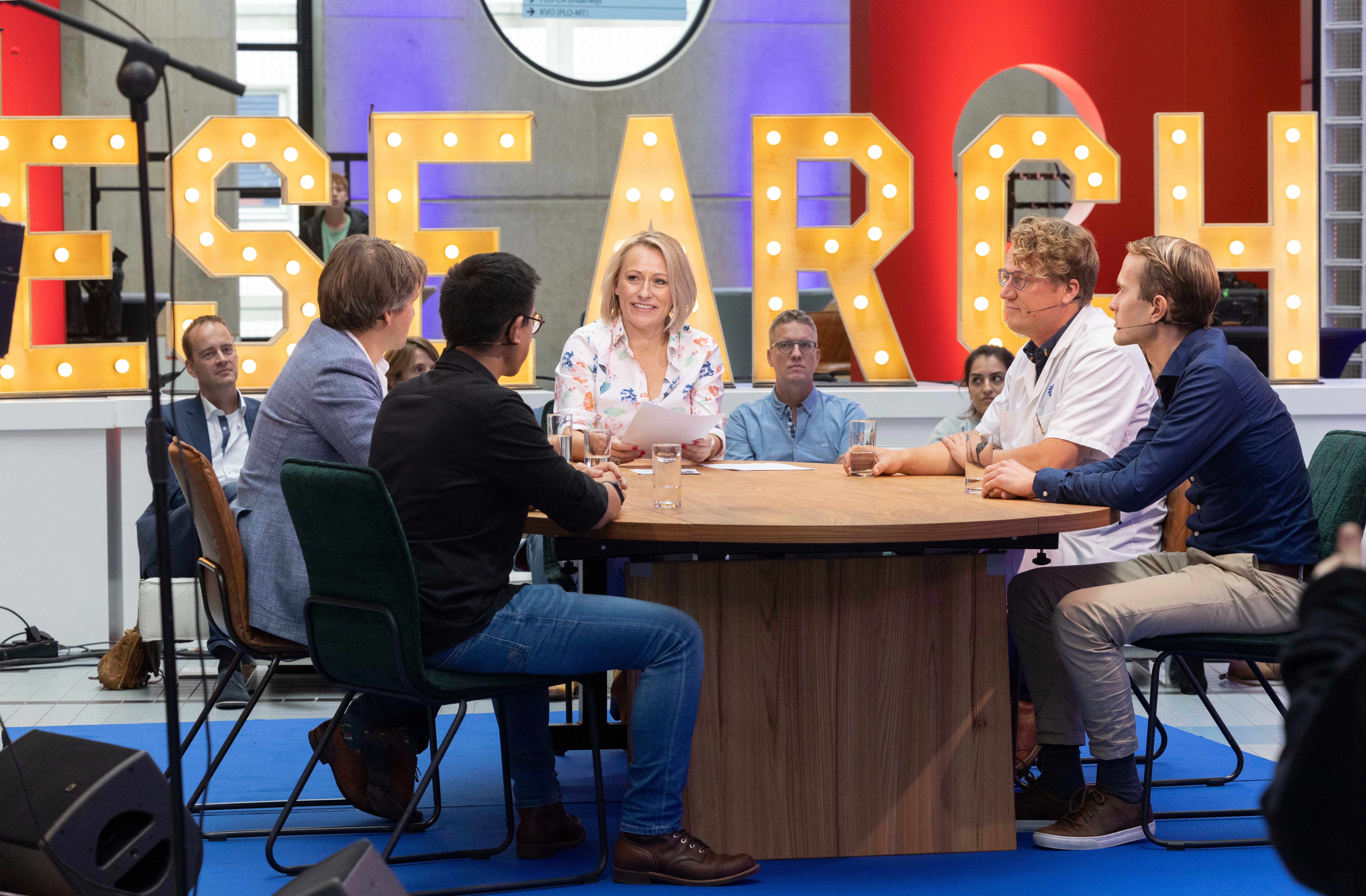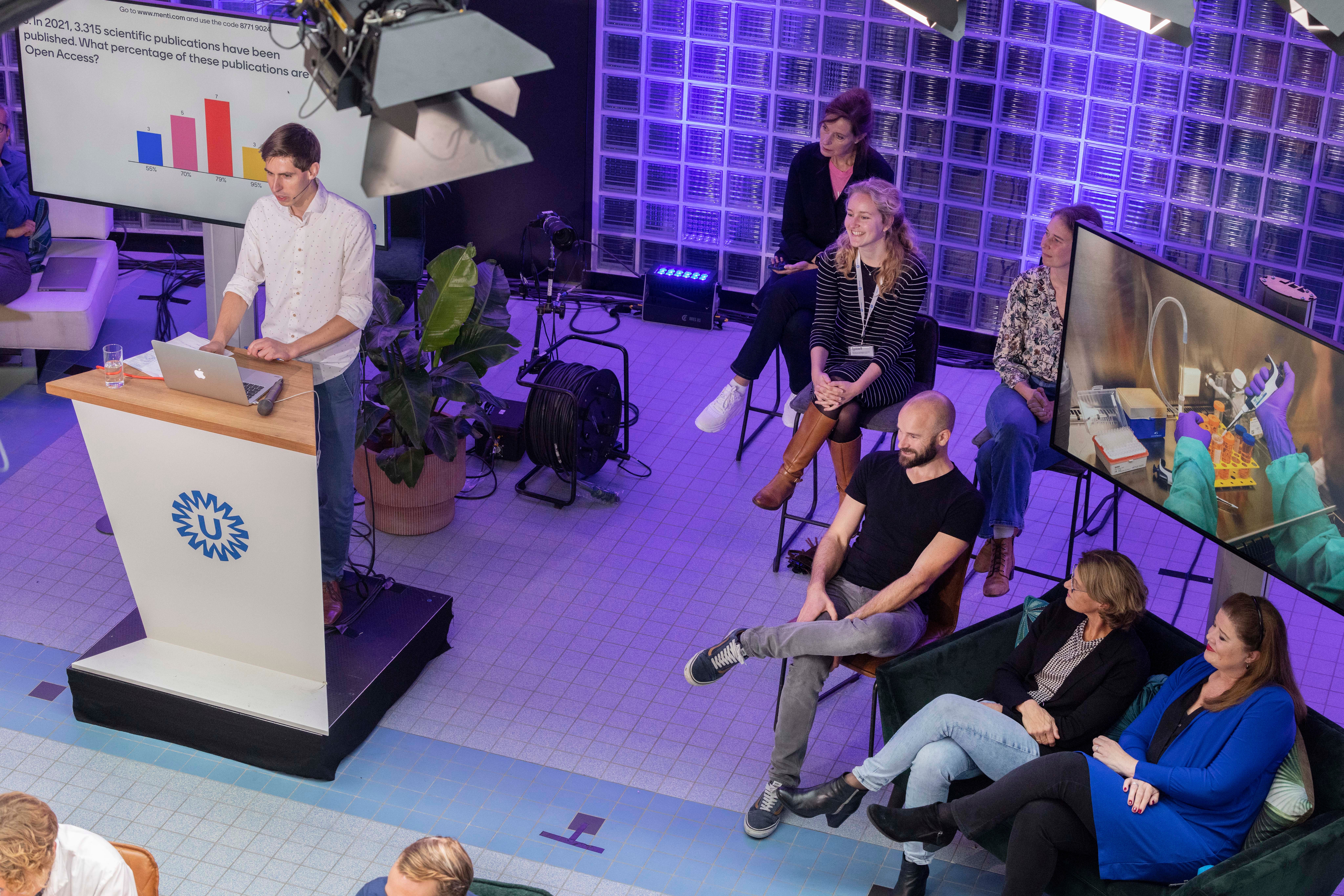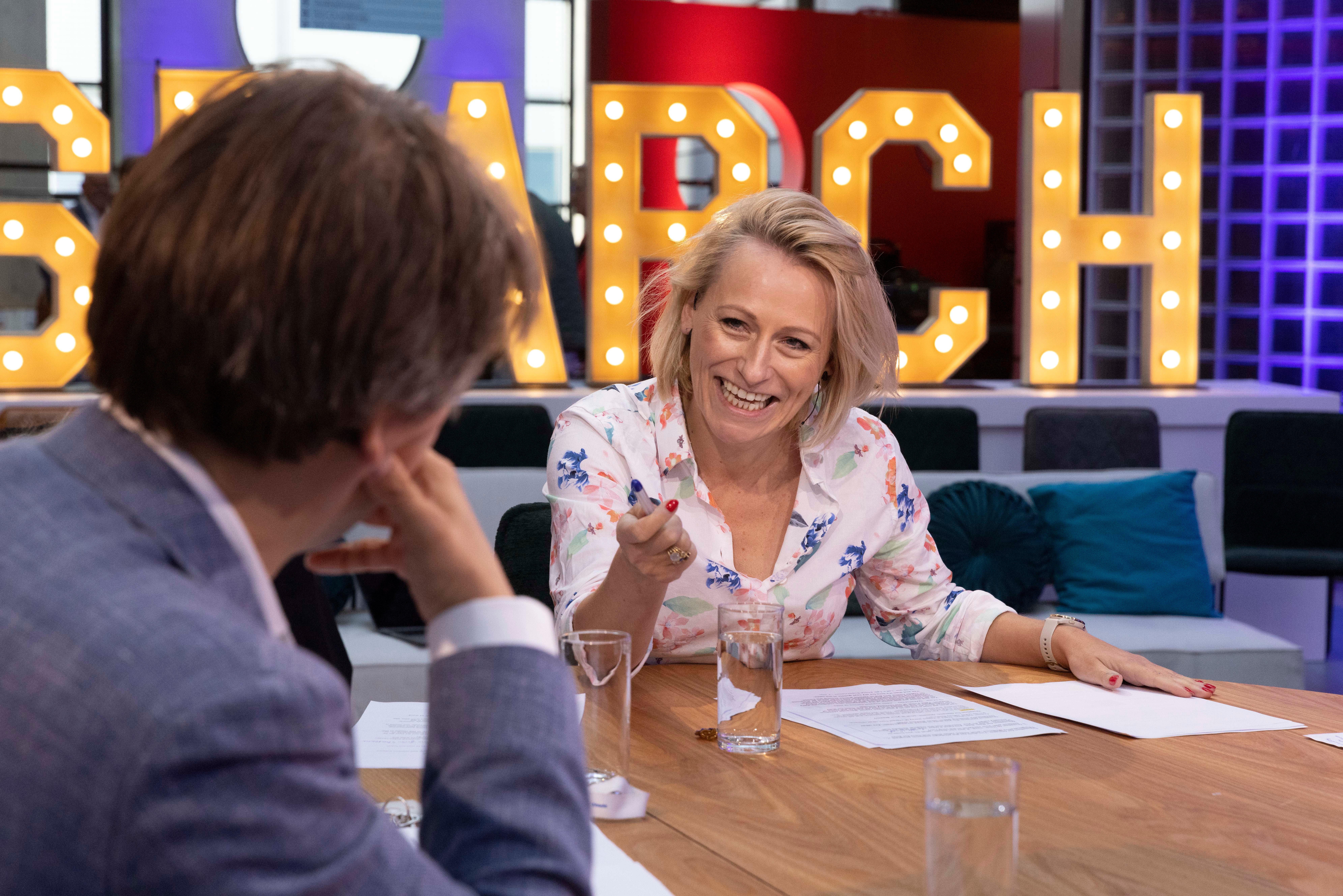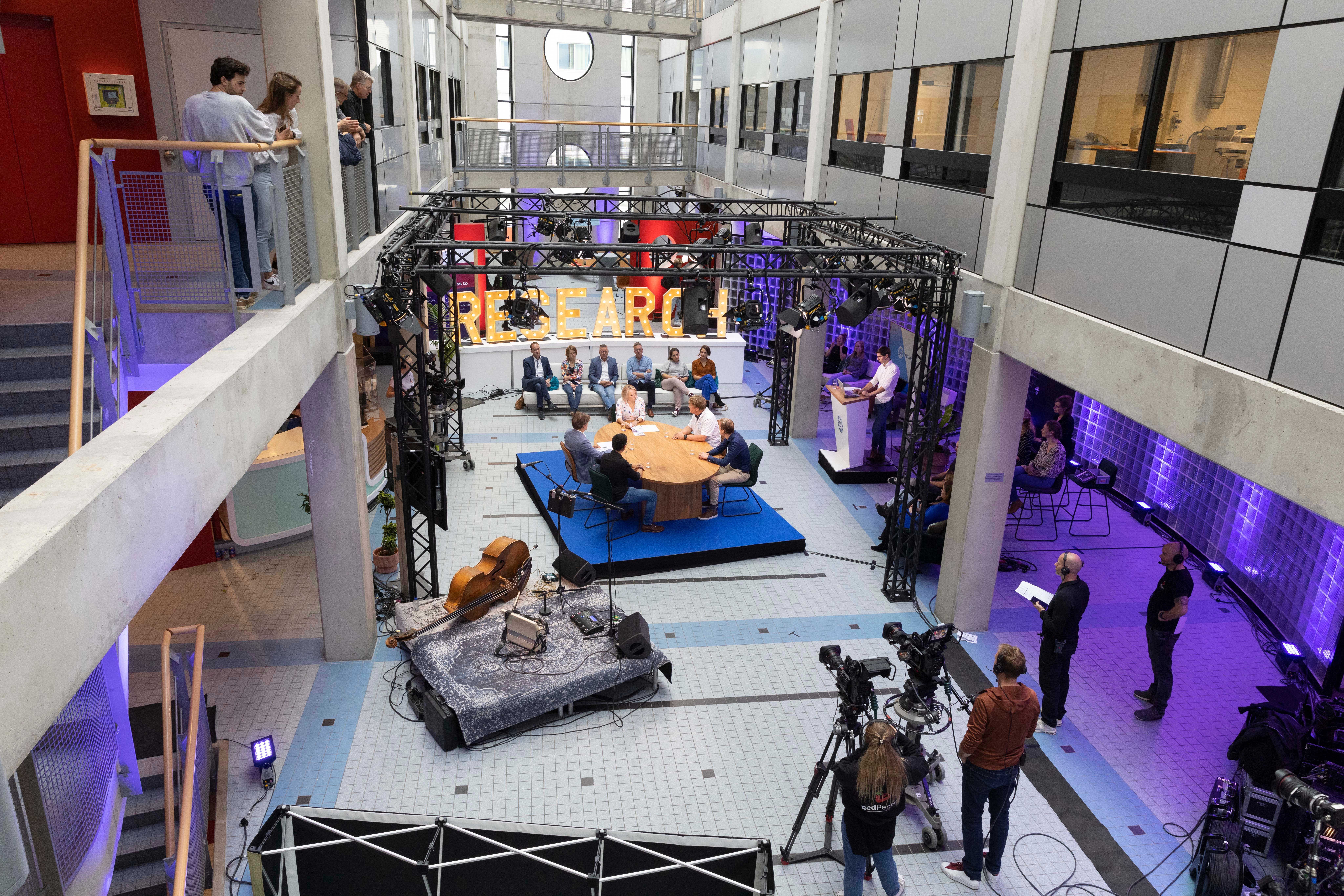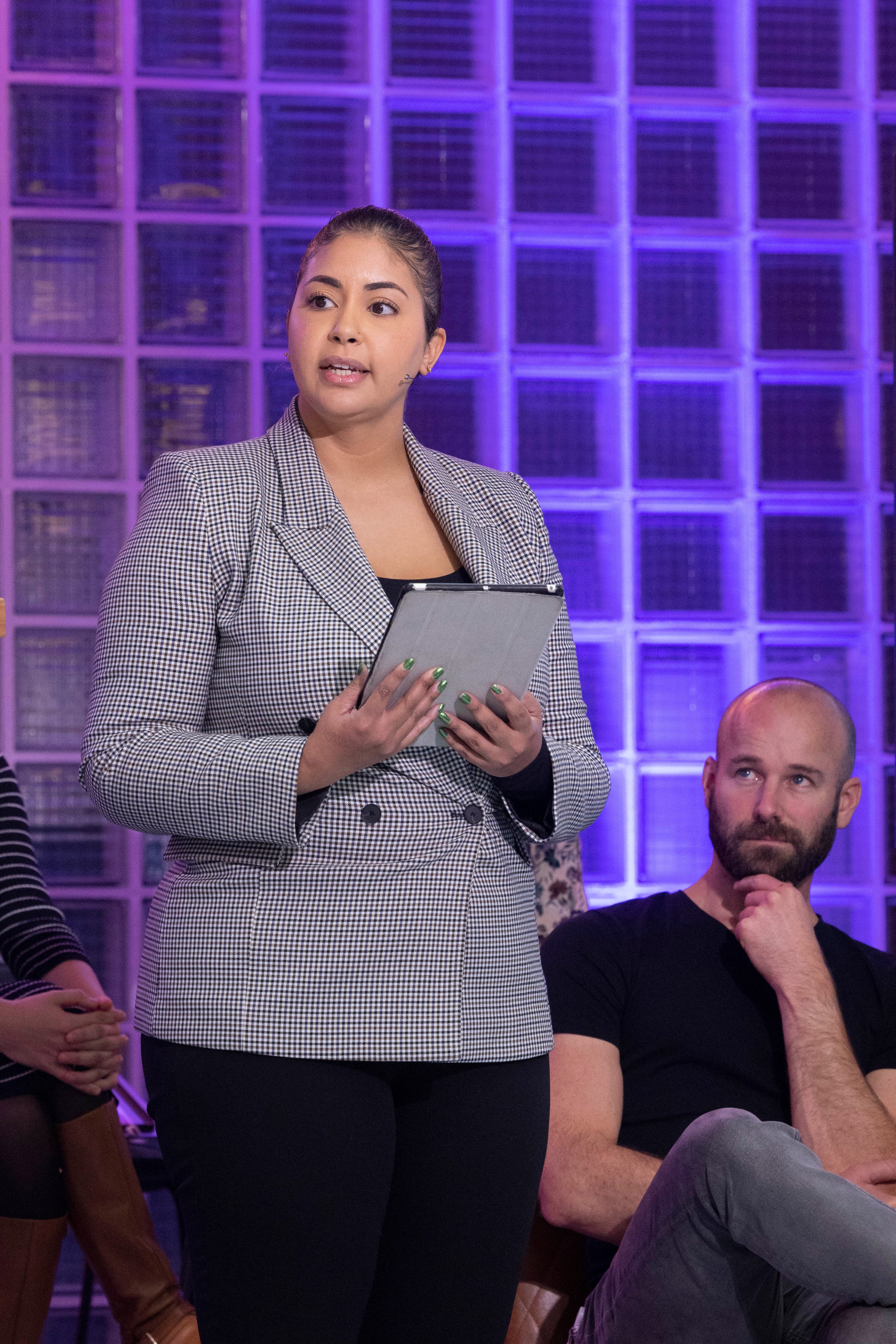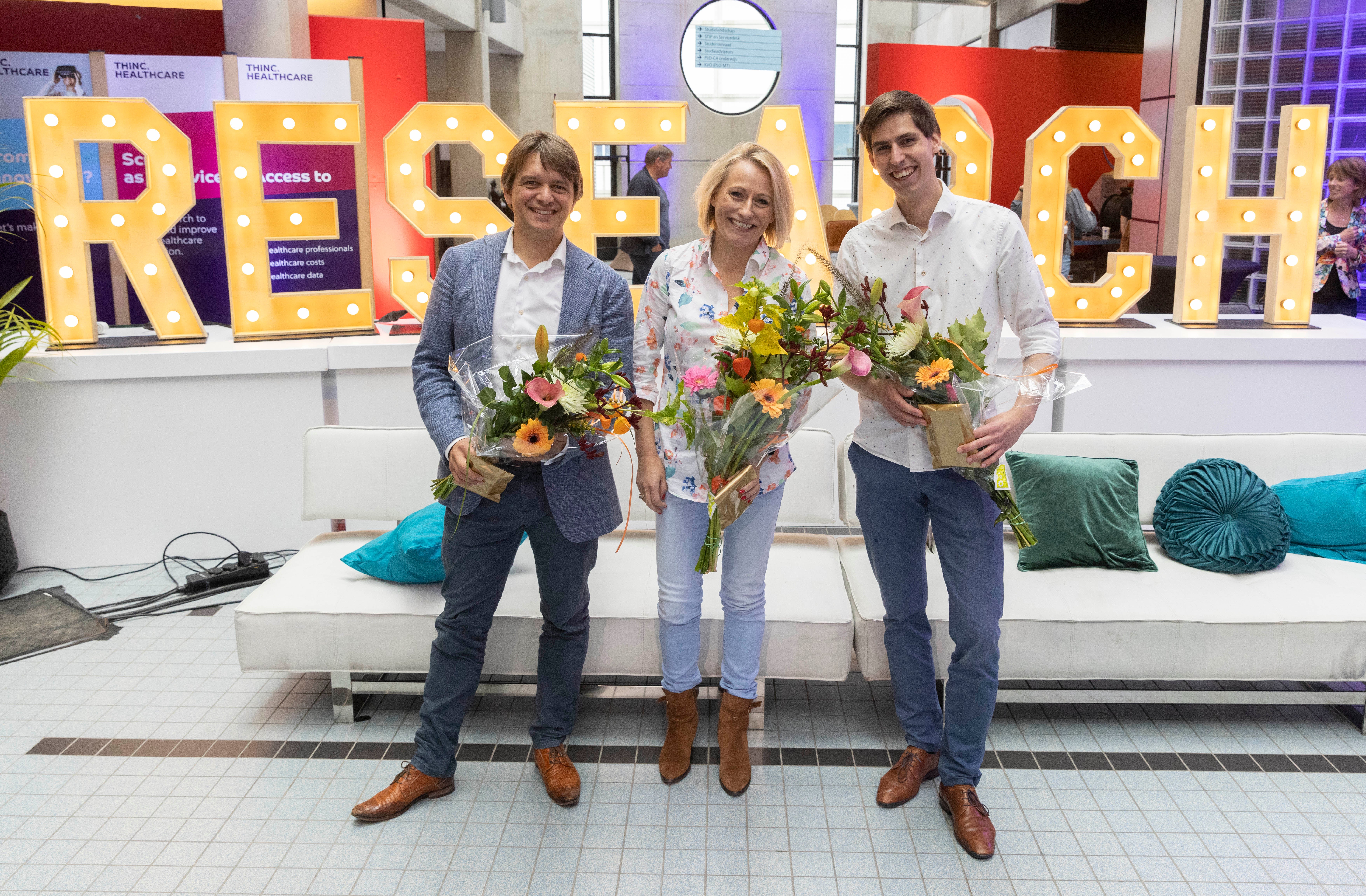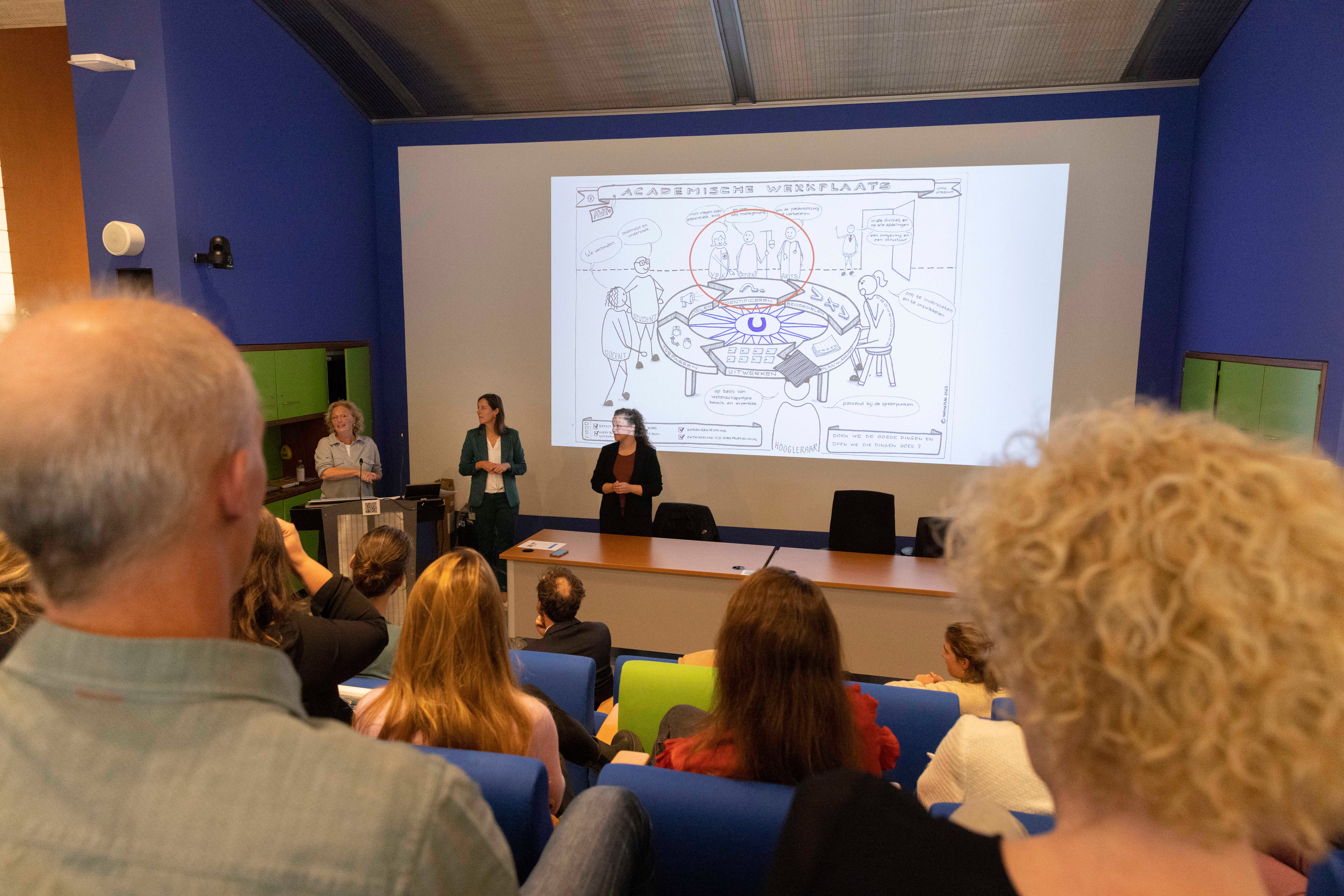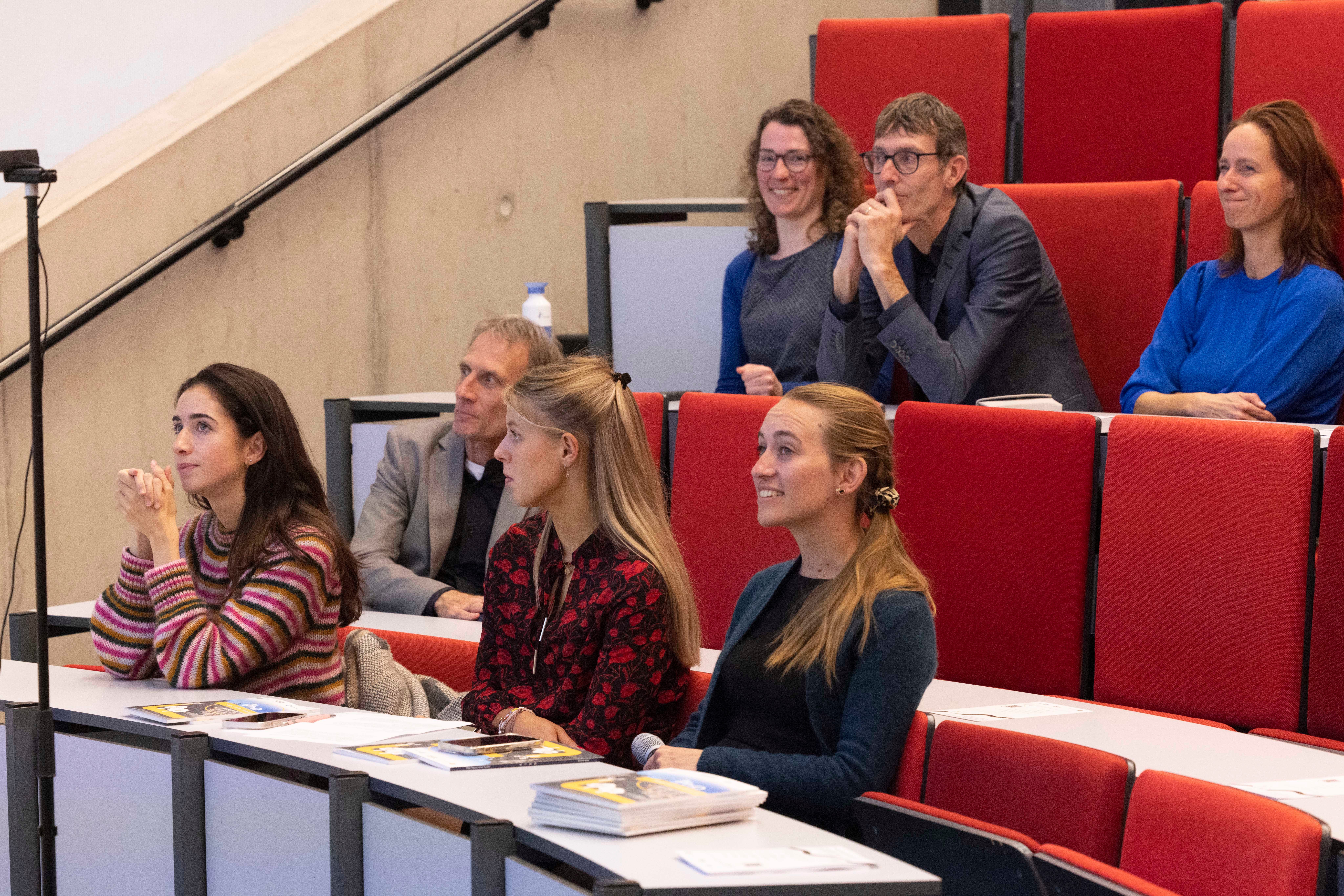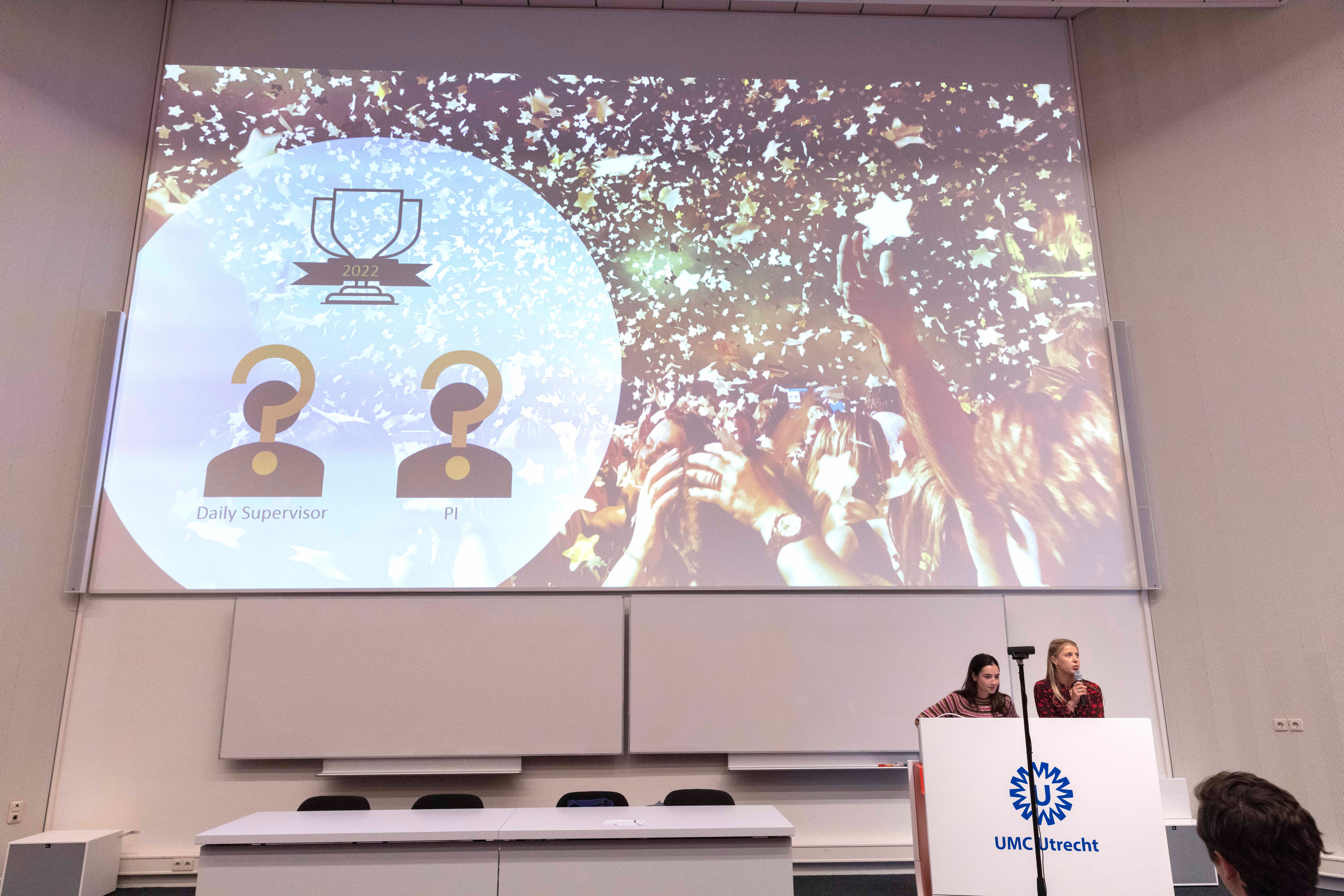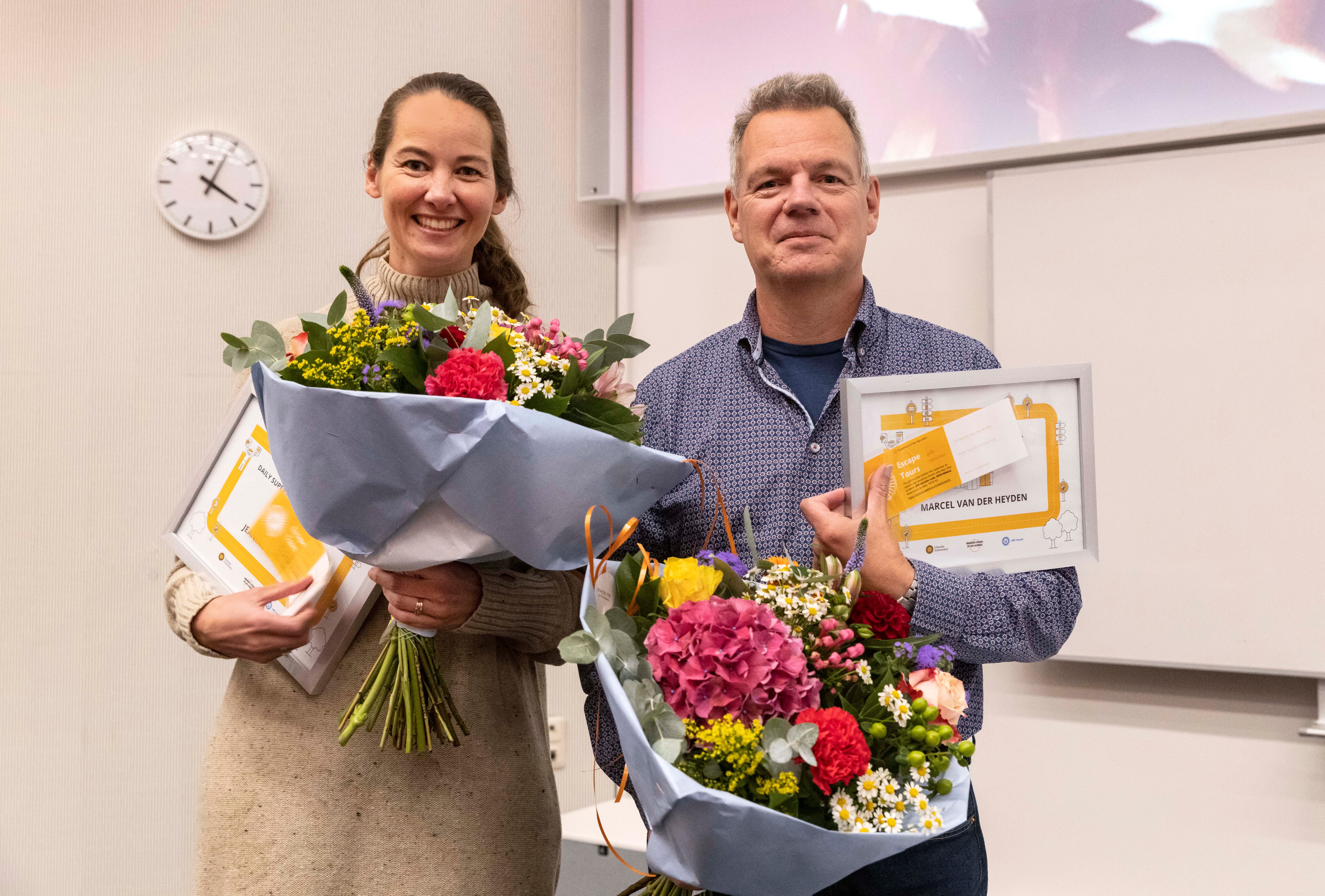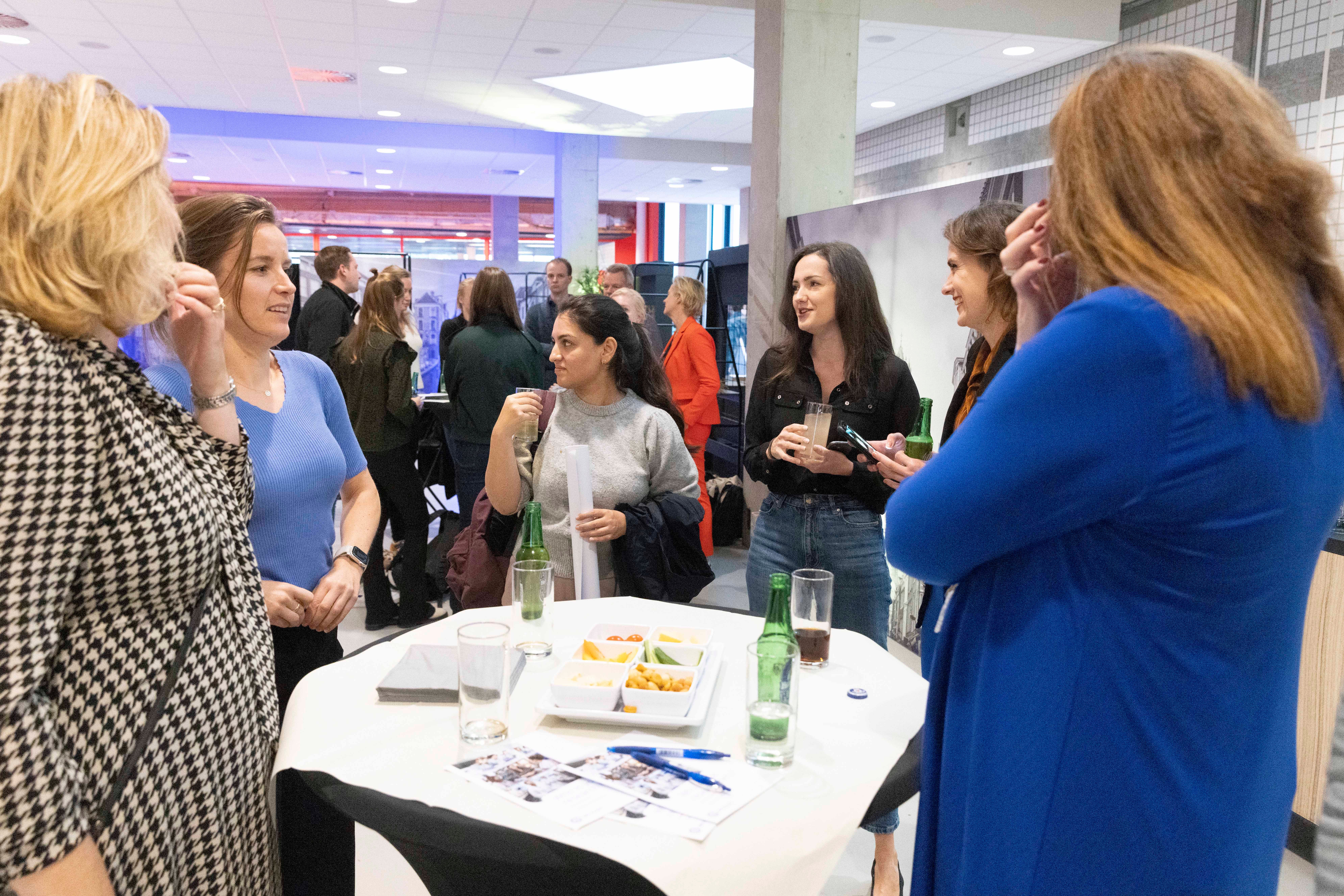 5:00 pm
Time for drinks
After a long day of hard work, a drink is well-deserved. Cheers to our entire research community!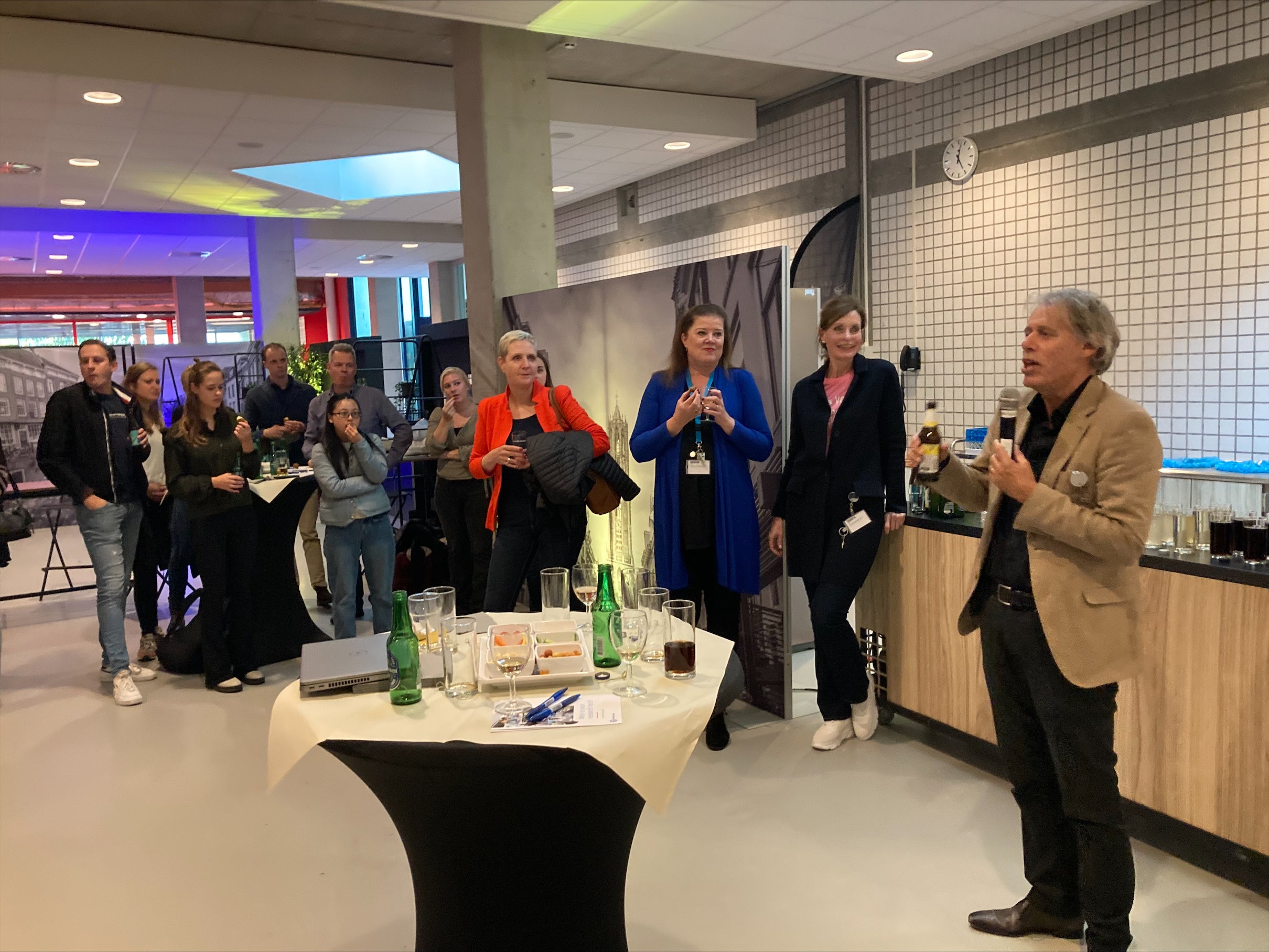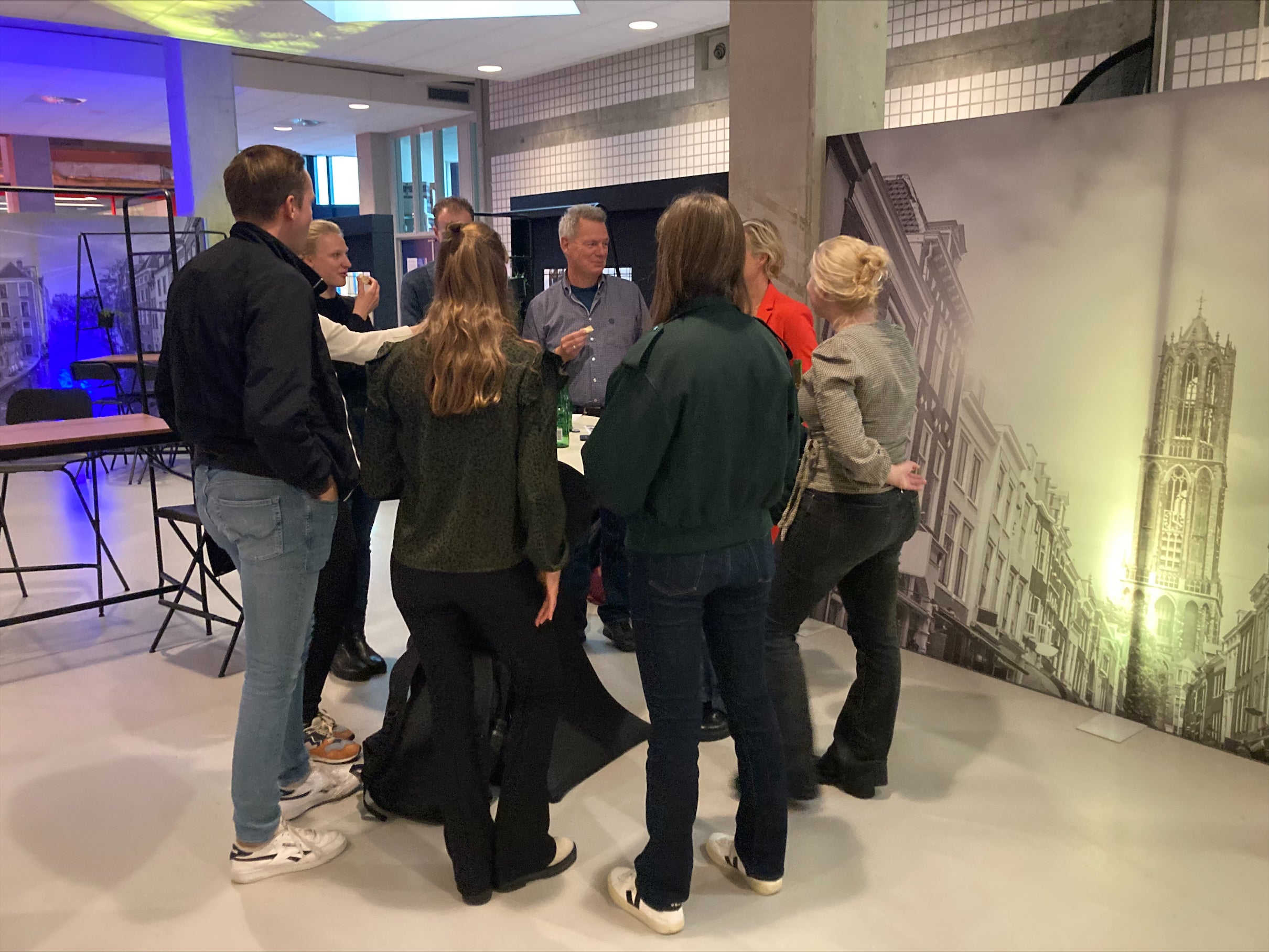 The winner of the poster session was also announced. Marte van der Horst collected the most votes: 55. She researches the needs of family members of people with psychosis spectrum disorder regarding genetic information. Congrats, Marte!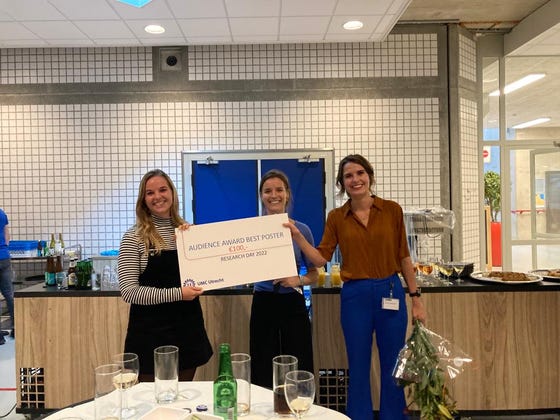 4:30 pm
Behind the scenes
Our people are working tirelessly to make this day a succes!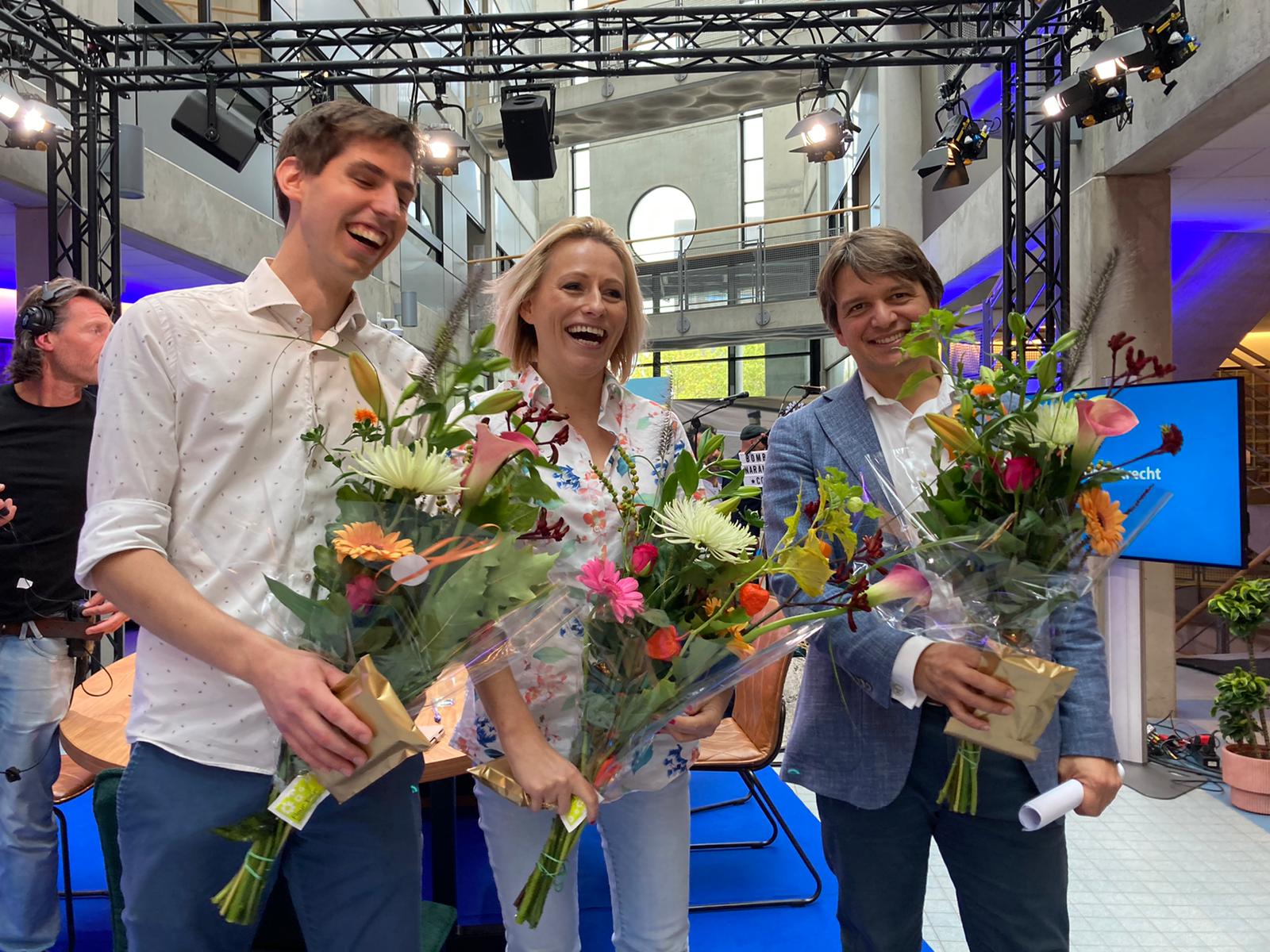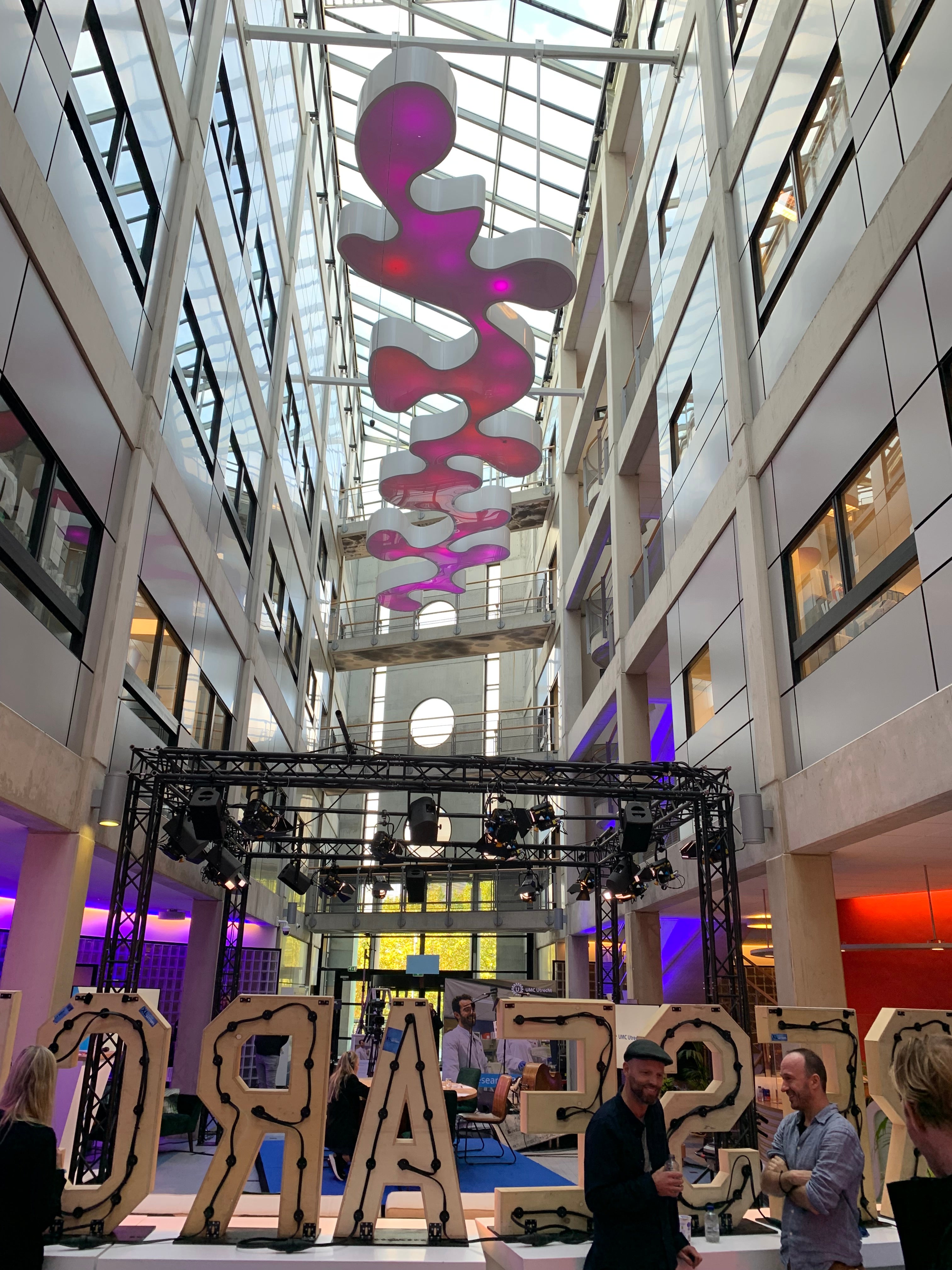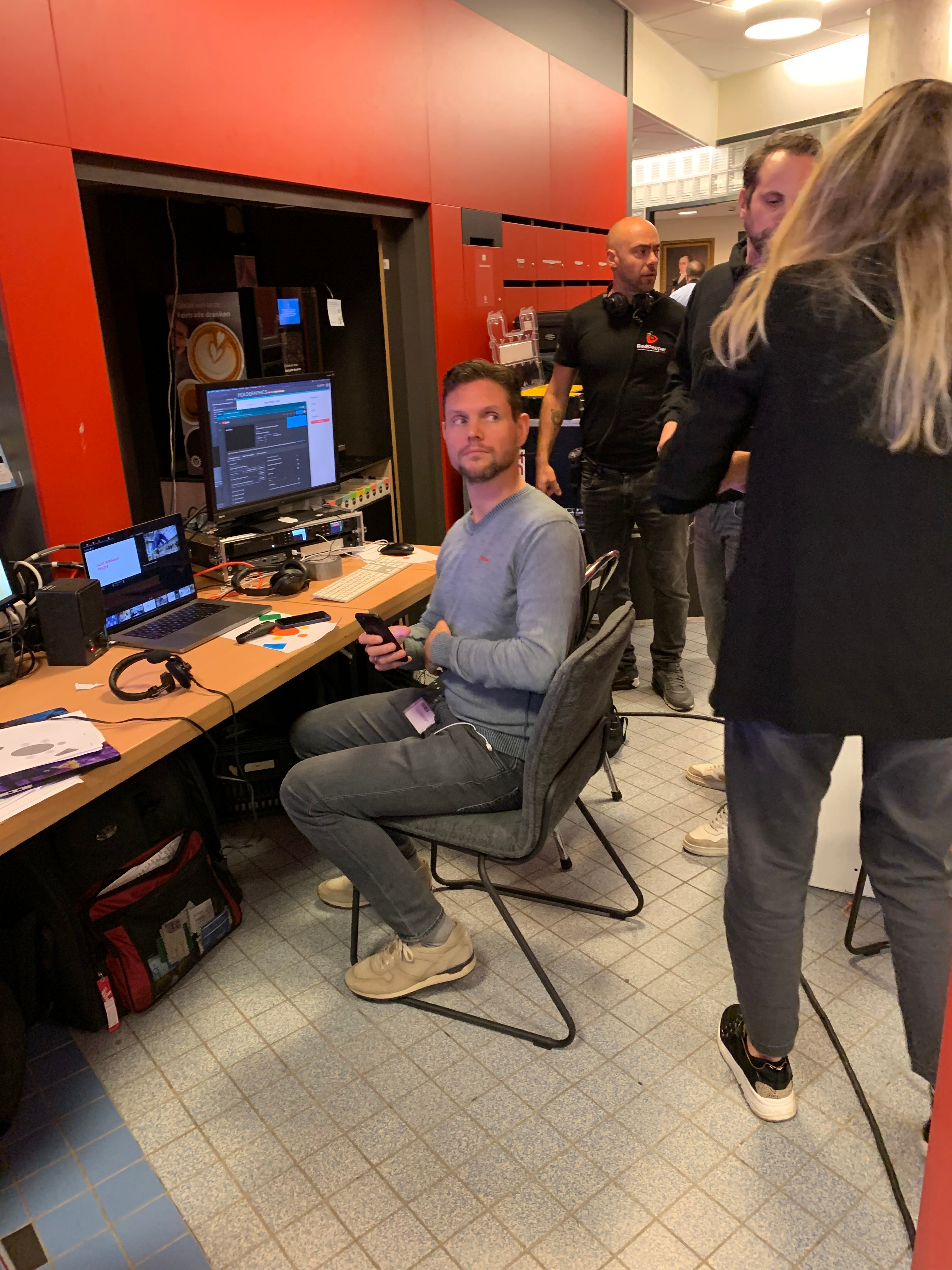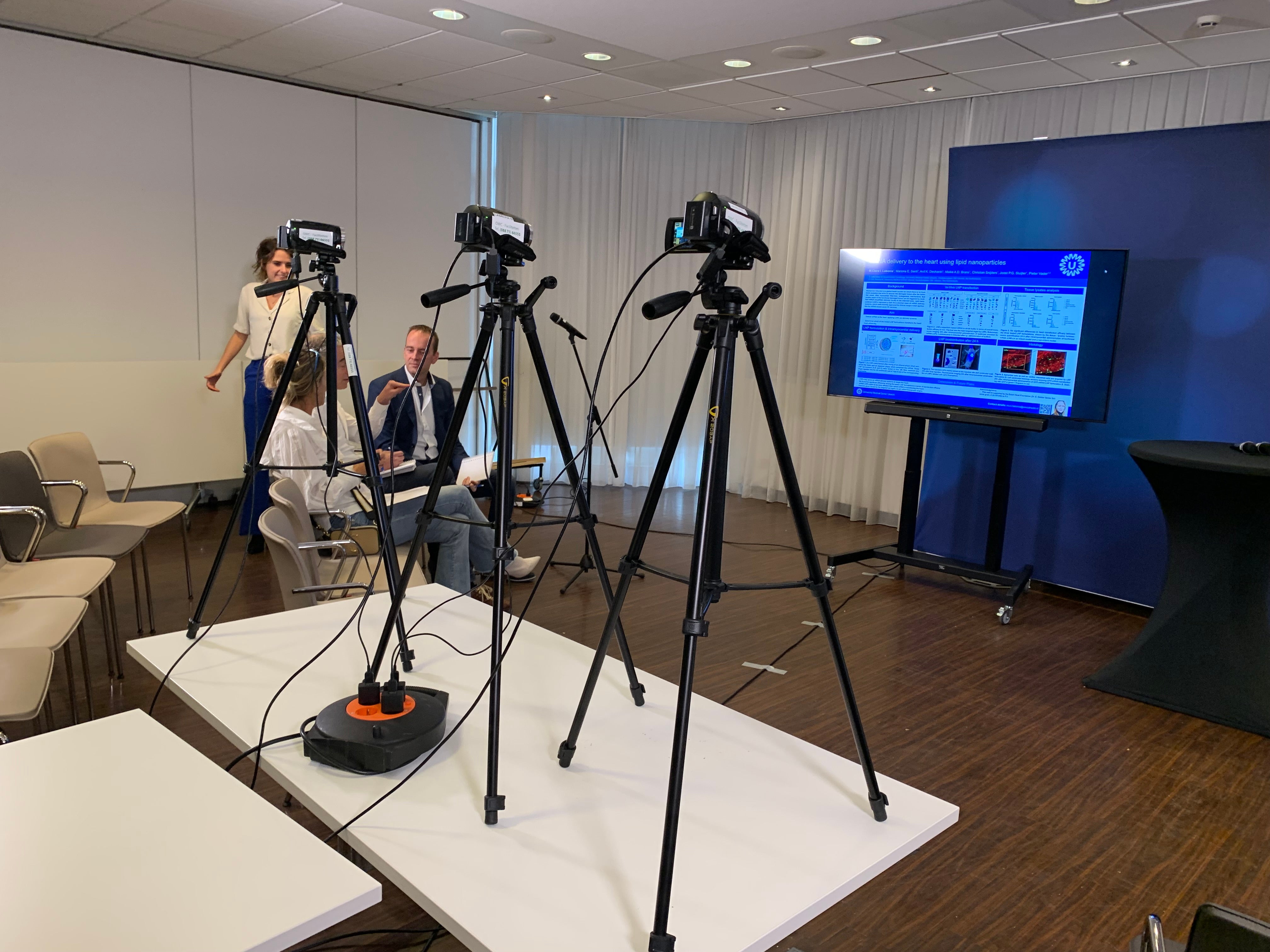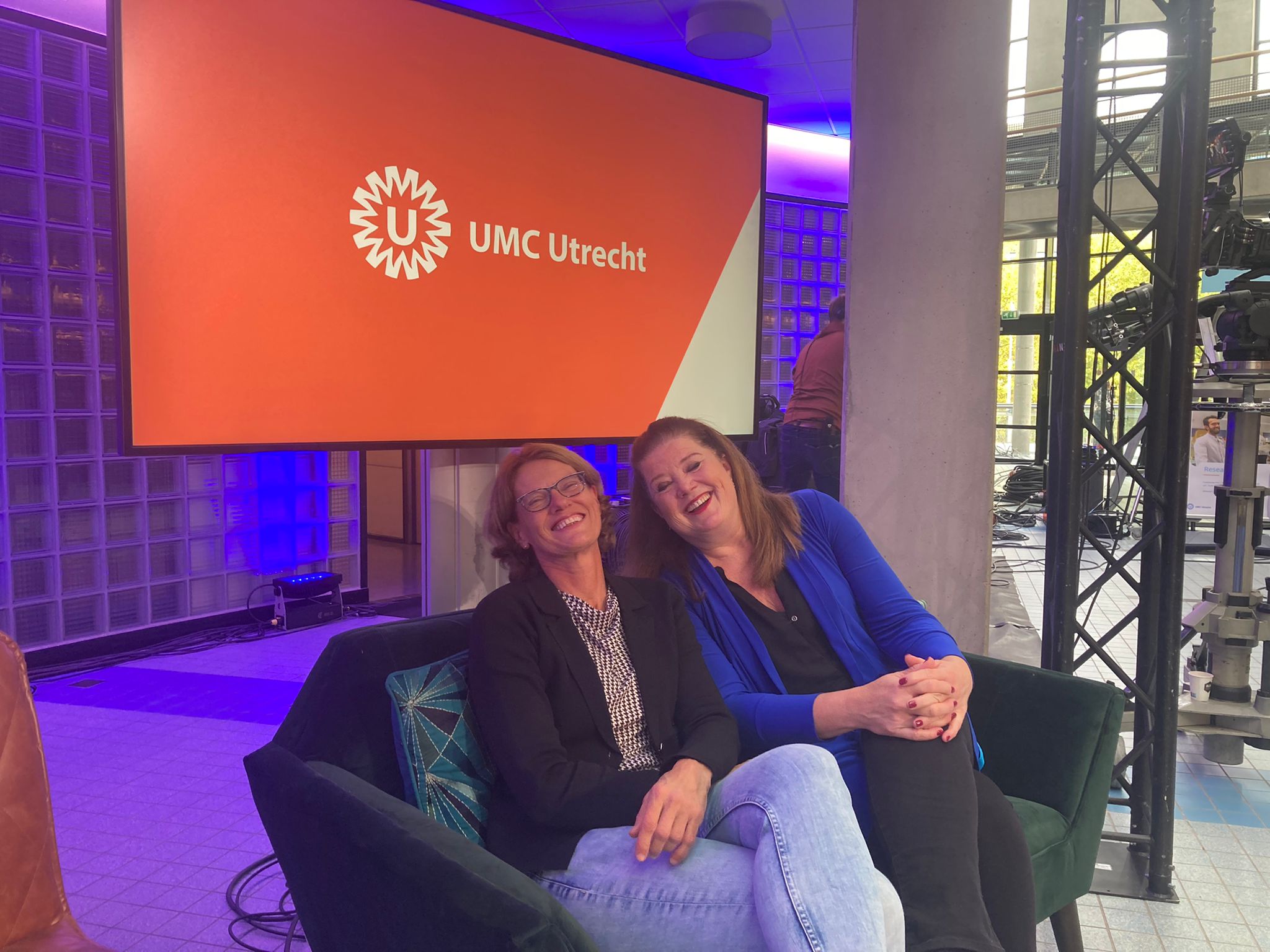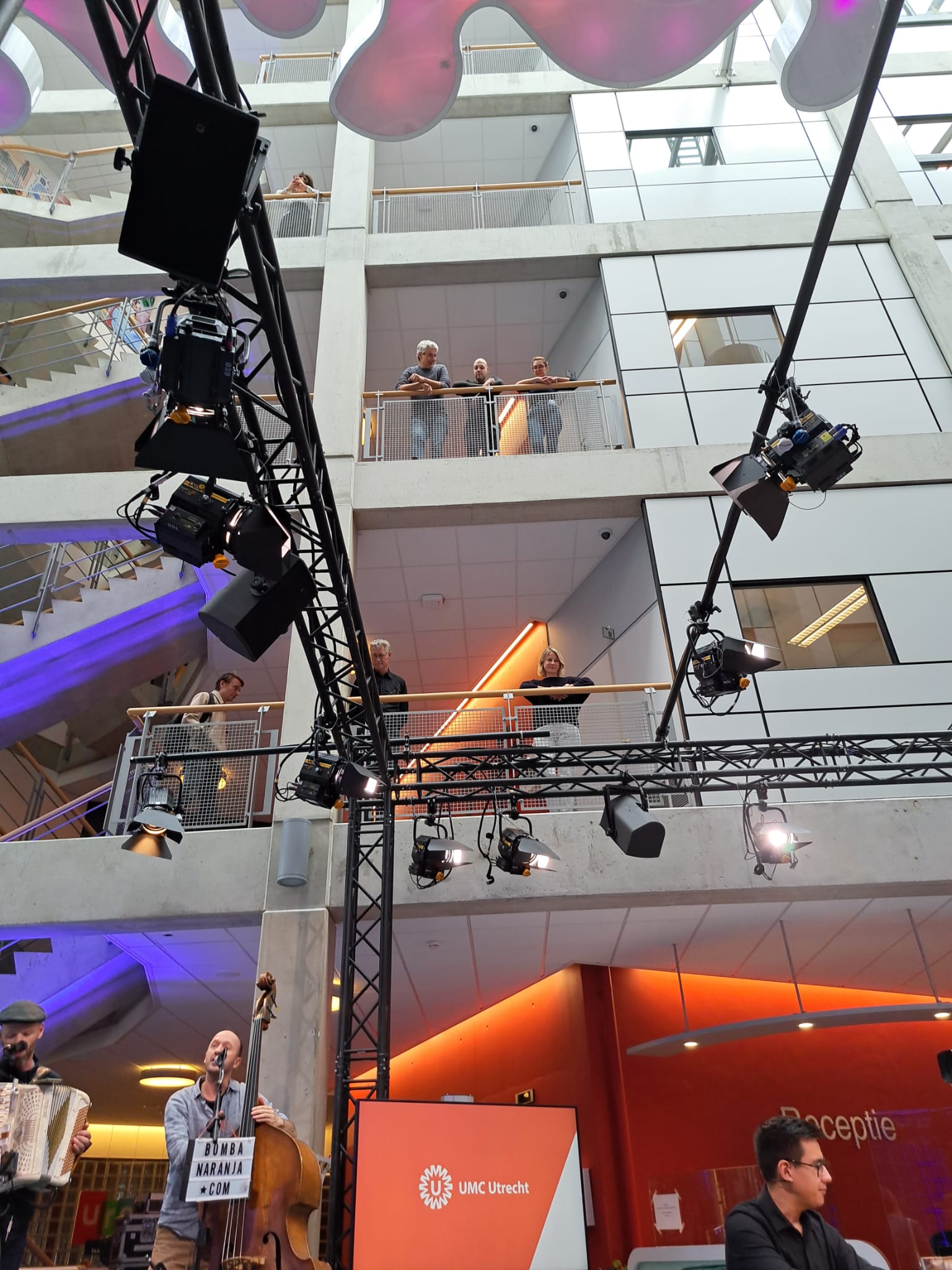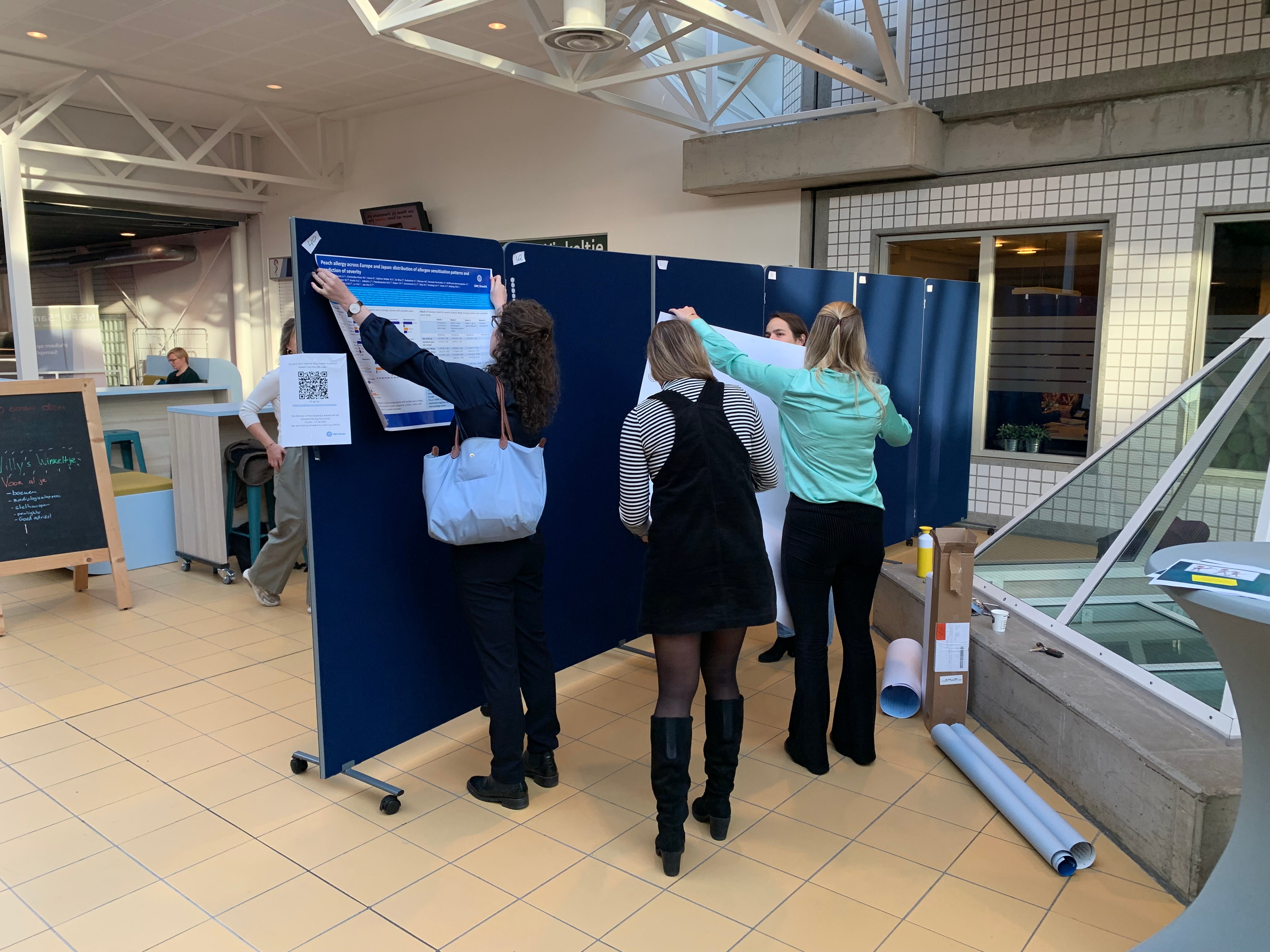 4:00 pm
Symposium: Research and innovation in nursing practice
An inspiring afternoon that includes nurses talking about research in their careers and talks about how nursing research is reflected in an Academic Workshop.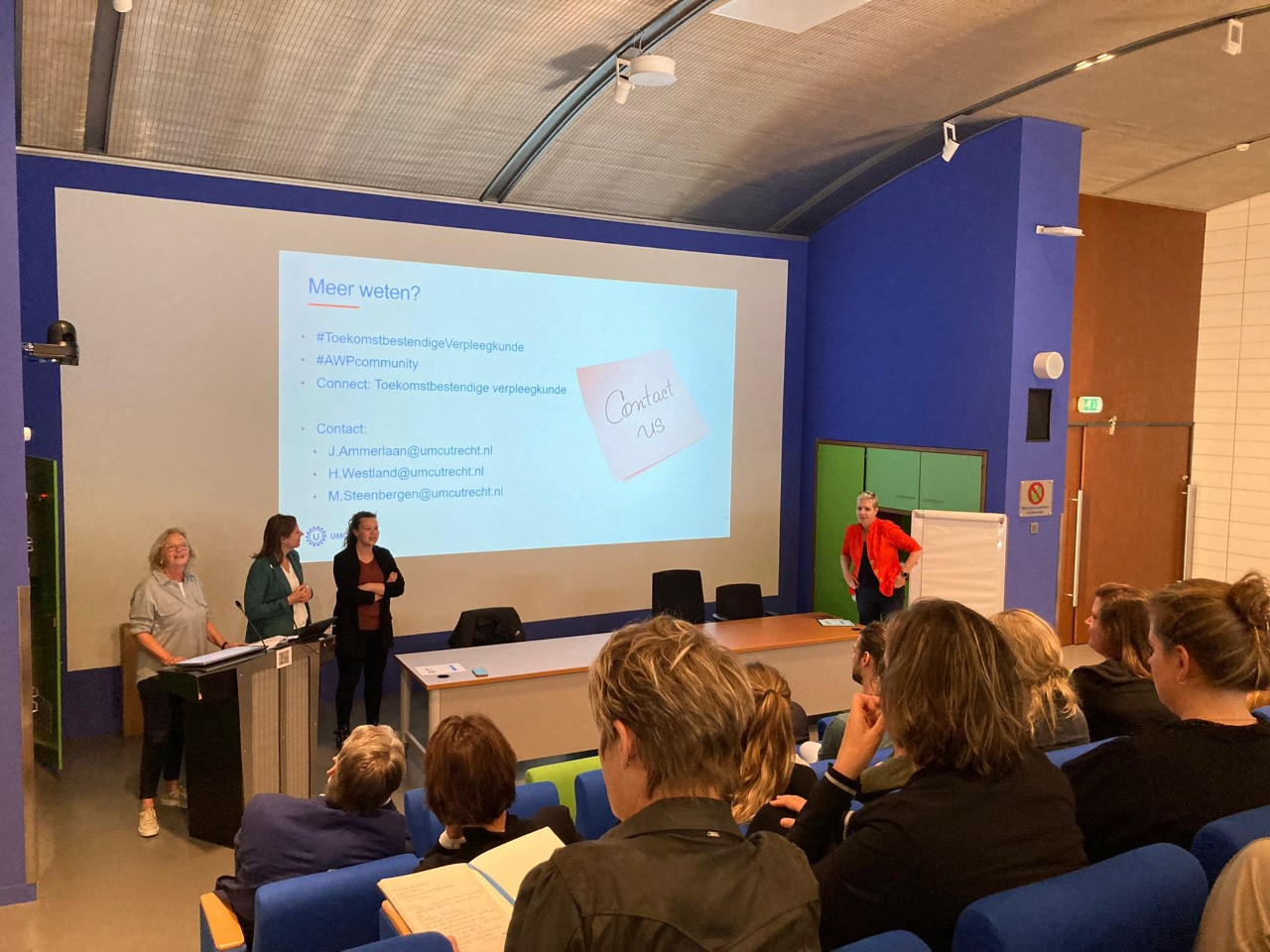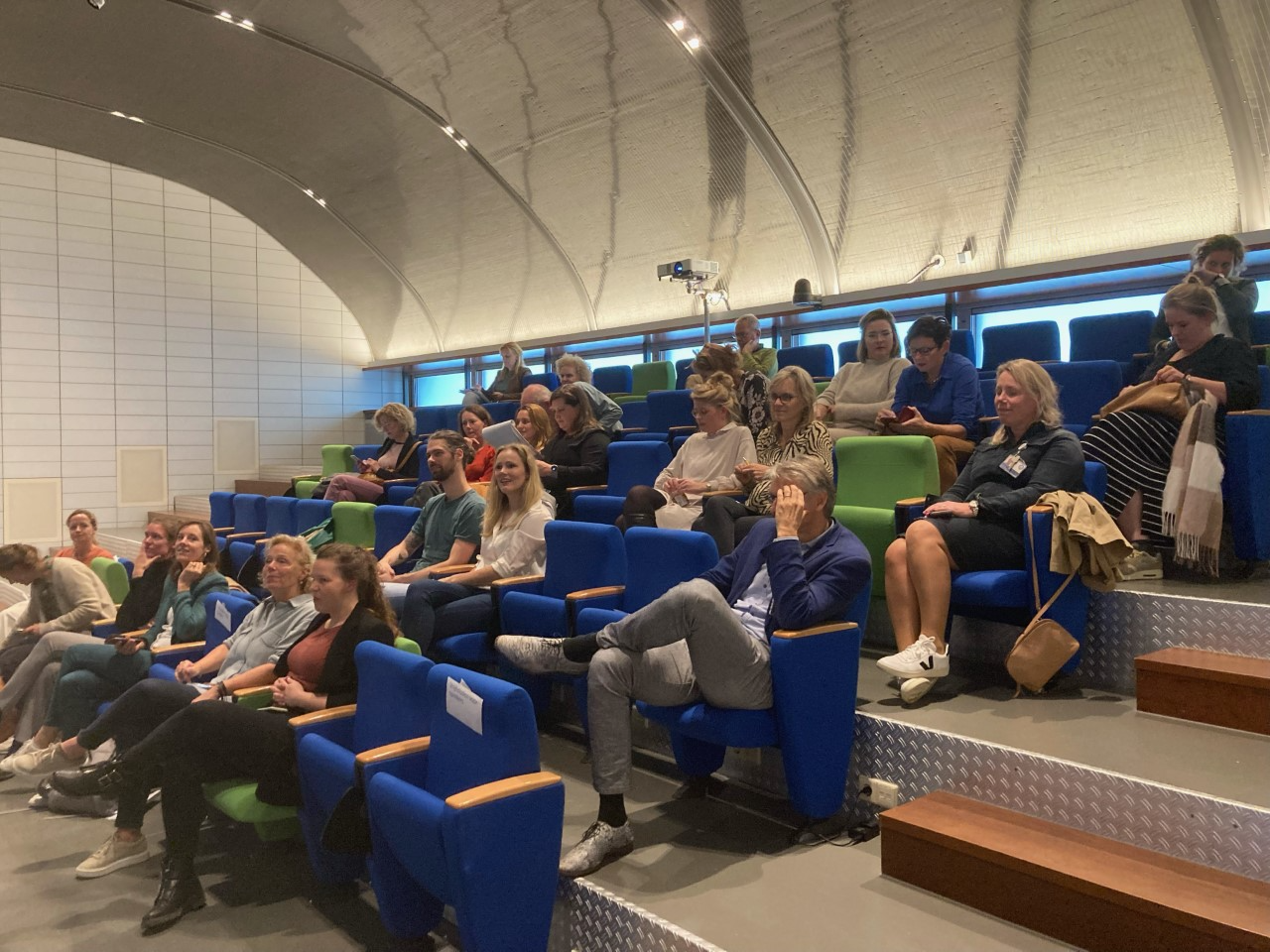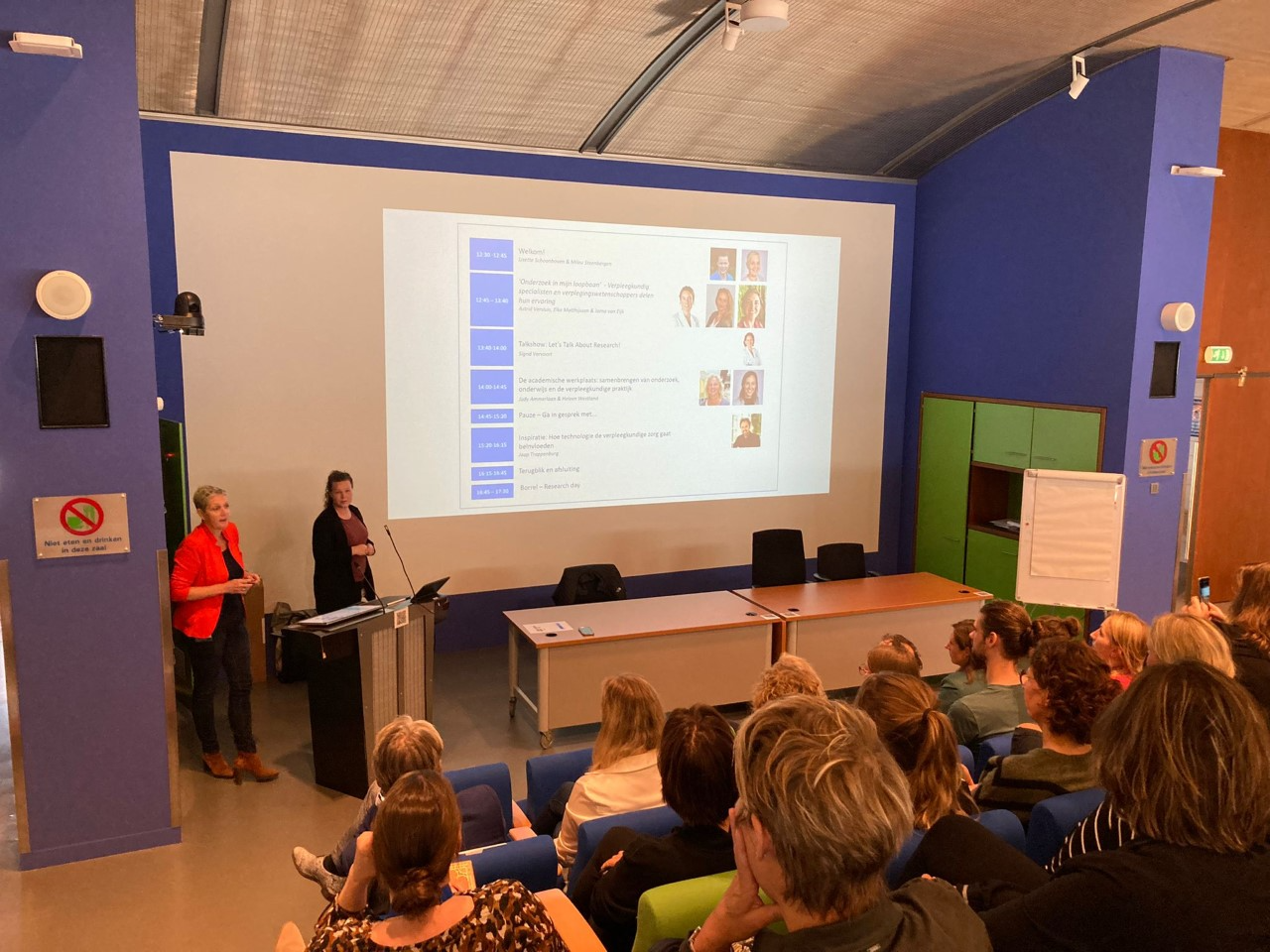 Jaap Trappenburg talks about innovation in healthcare and what impact it will have in the future.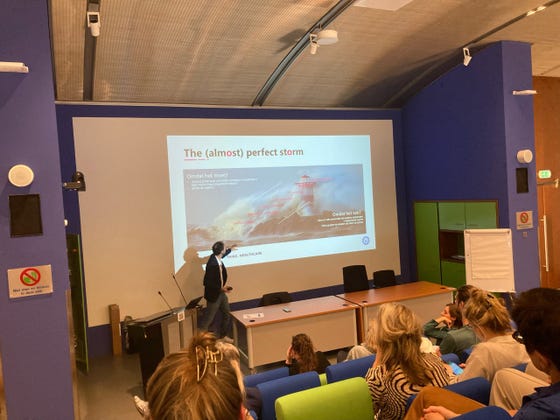 3:30 pm
Smoothie operator
After a full day with posters, pitches, a nursing and supervision event and an amazing talkshow, it's only natural for people to get thirsty. Of course, there will be drinks at the end of the afternoon to conclude the Research Day. But in the meantime there are… smoothies!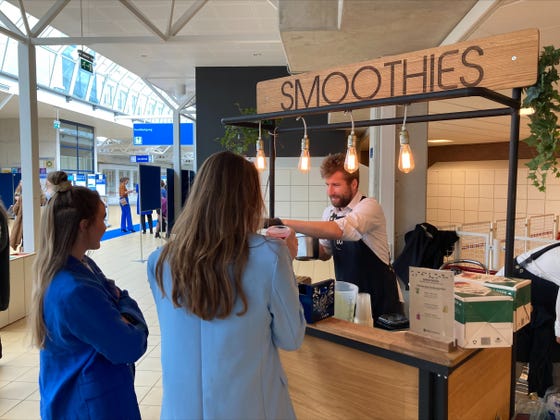 3:15 pm
Vote for your poster perfect
Did you vote for your favourite poster yet? Scan the QR code on your favourites in the hallway and vote!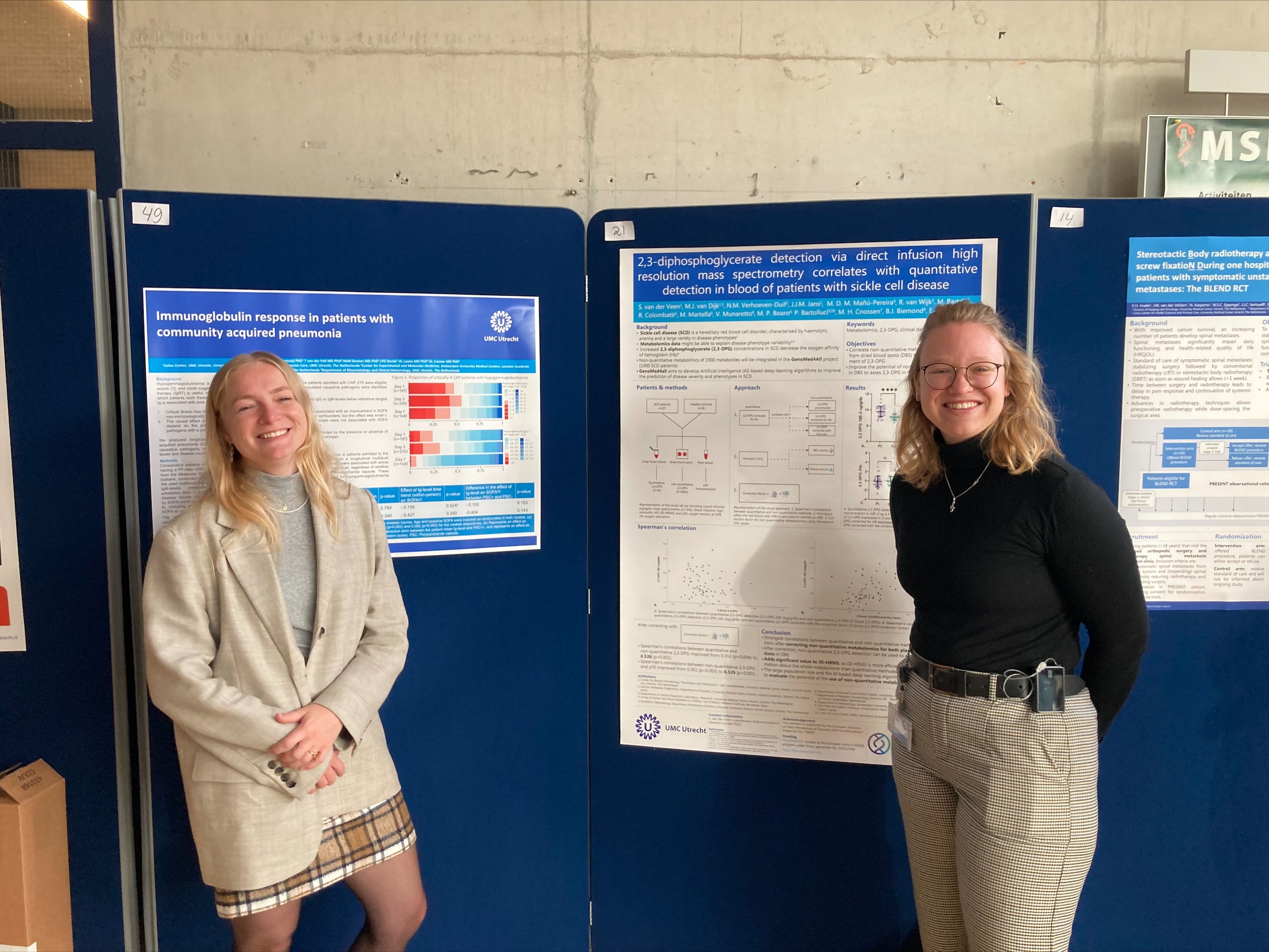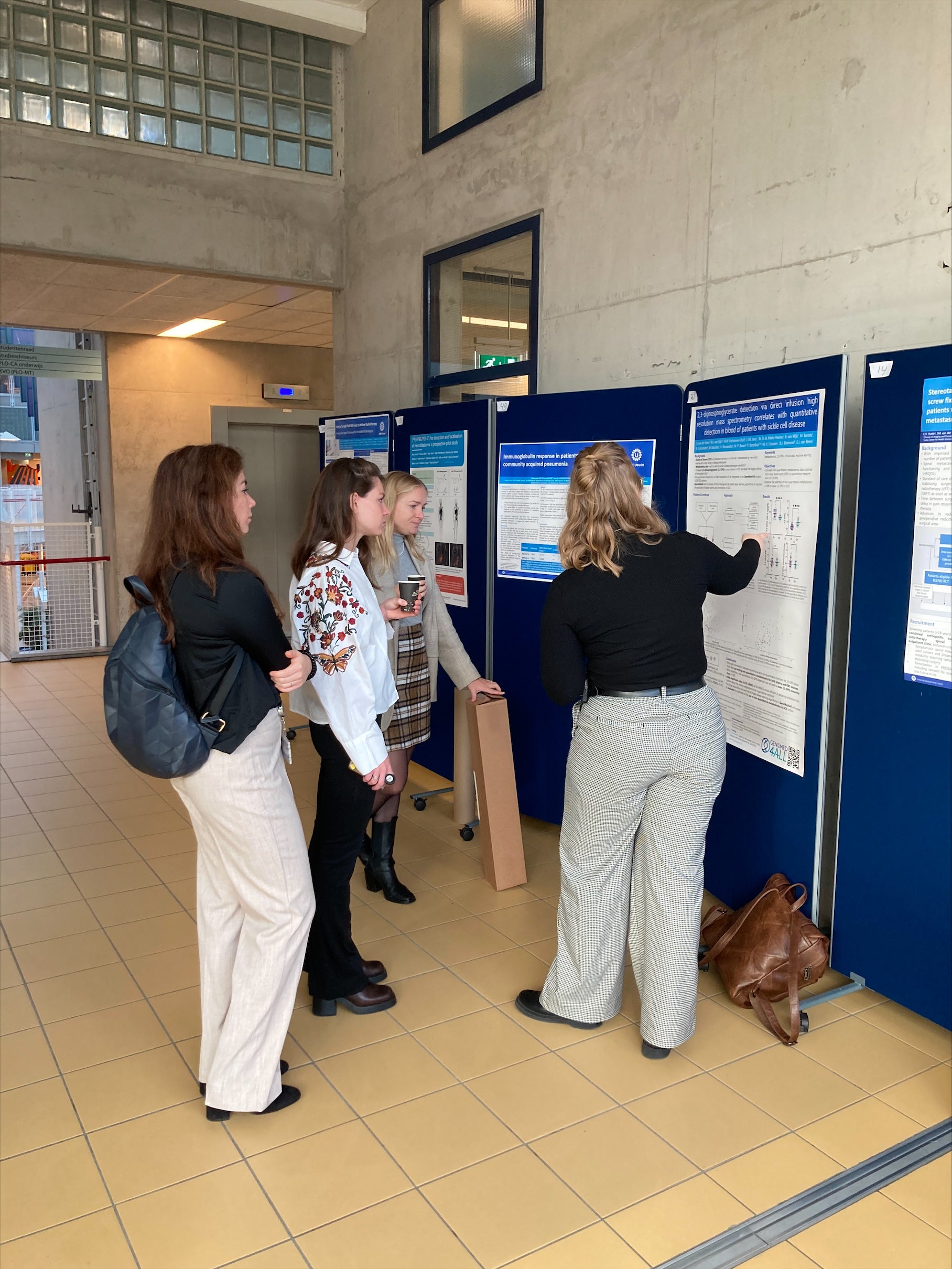 2:15 pm
Missed the talkshow?
Rewatch it on Youtube.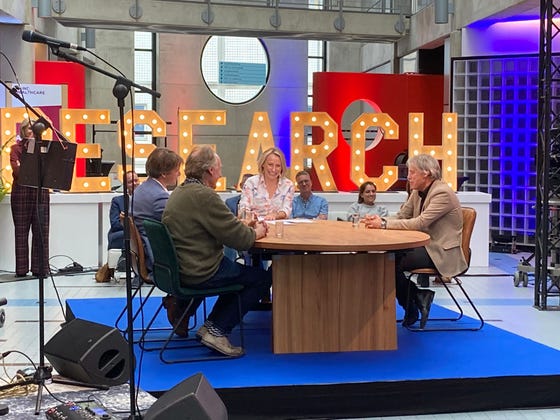 1:00 pm
The talkshow must go on
It's time to talk about research! During the talkshow 'Let's talk about Research', with host Hester den Ruijter, sidekick Rik Verheijden and table host Sander van der Laan, typical science topics will be brought to the table. Special attention will be given to fundamental research and how we can translate scientific findings to the clinic - and as a bonus, some of UMC Utrecht's greatest talents will share their stories of science!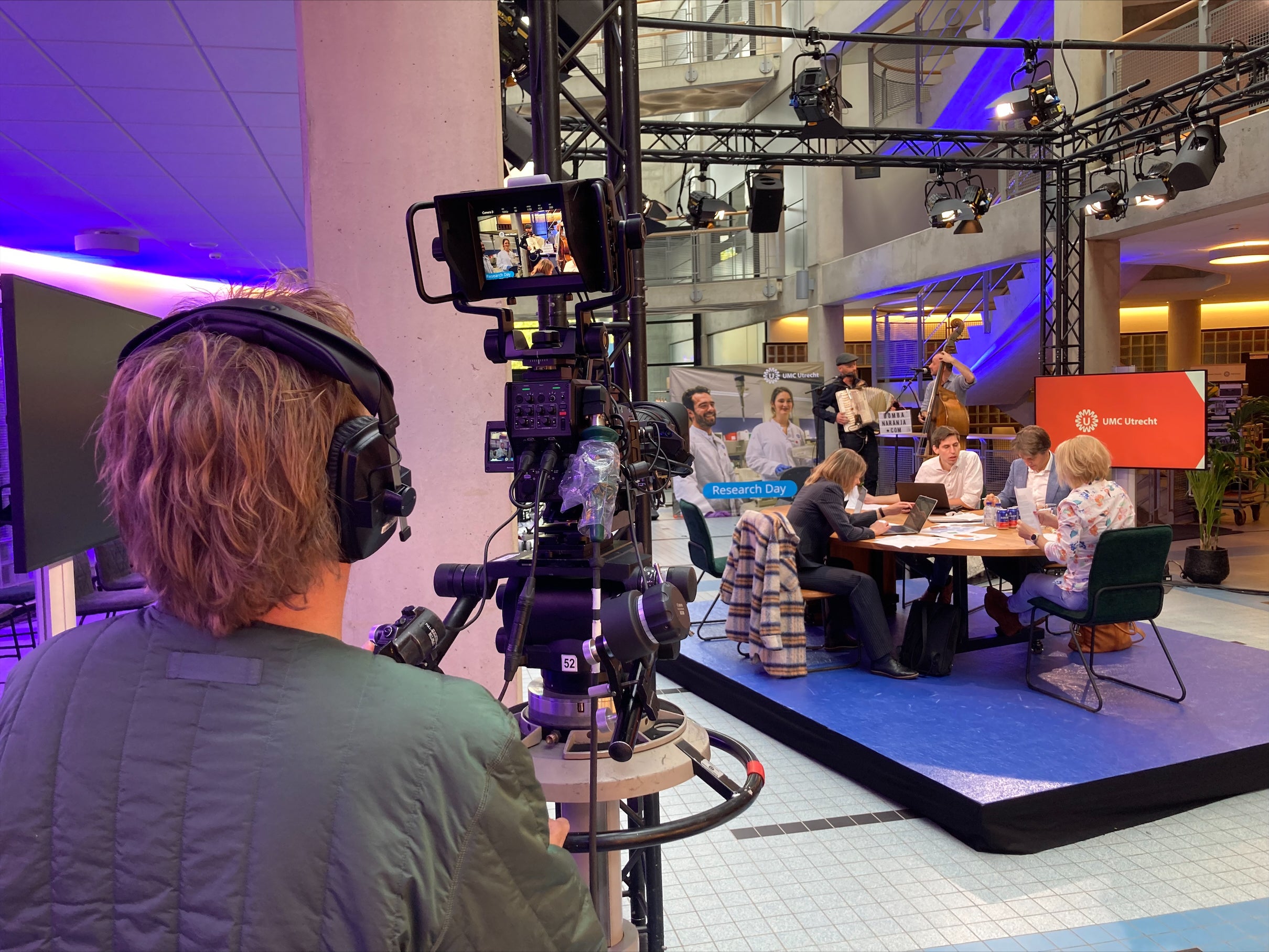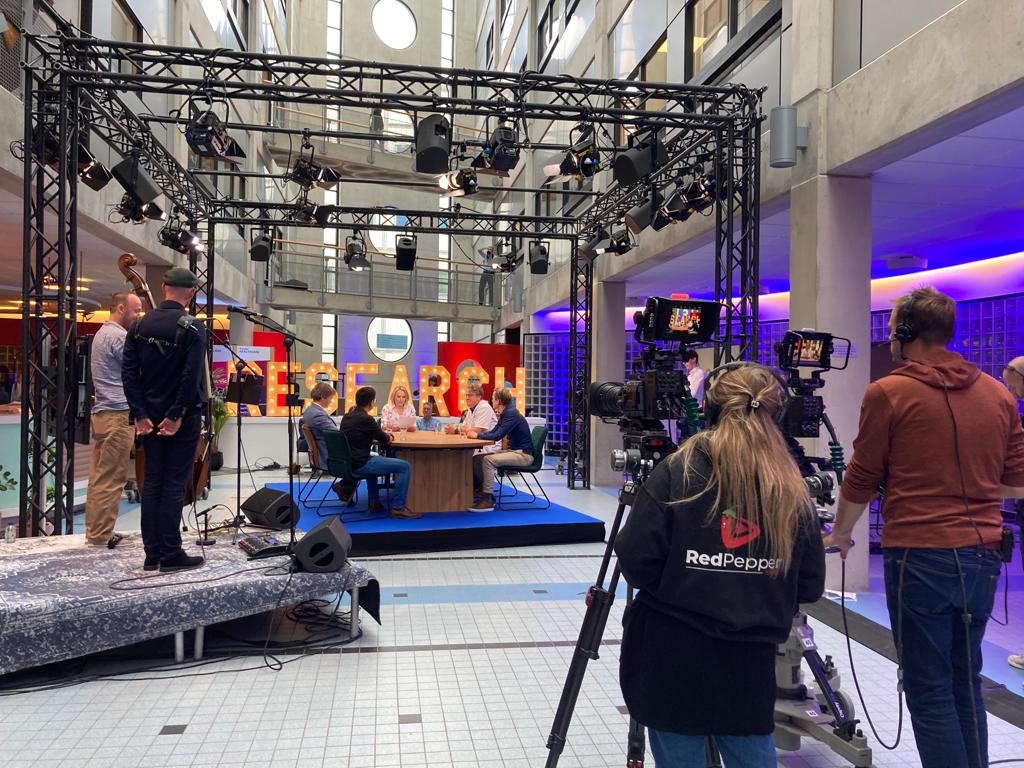 12:15 pm
And the winners are…
It's a wrap! The poster pitches have concluded. But who managed to impress the jury the most? Who made the most original, medically interesting and/or spirited pitch? And the winners are...
*drum roll*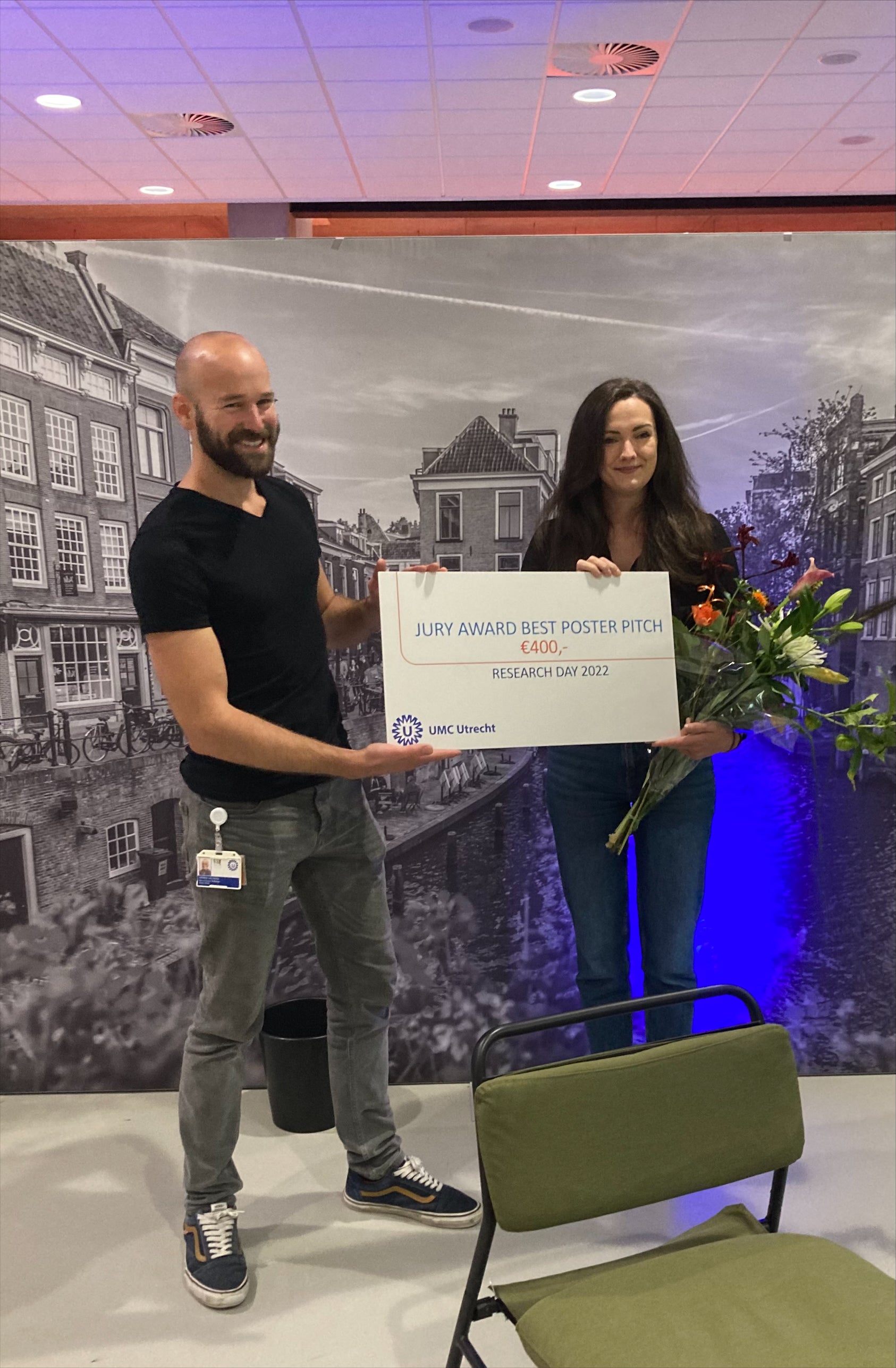 Grace Keane and Rob van Rooij!
So what was their pitch about? Grace: "When you're in a multicenter trial, understanding the variability in imaging is a massively important step. Our research demonstrated the importance of this."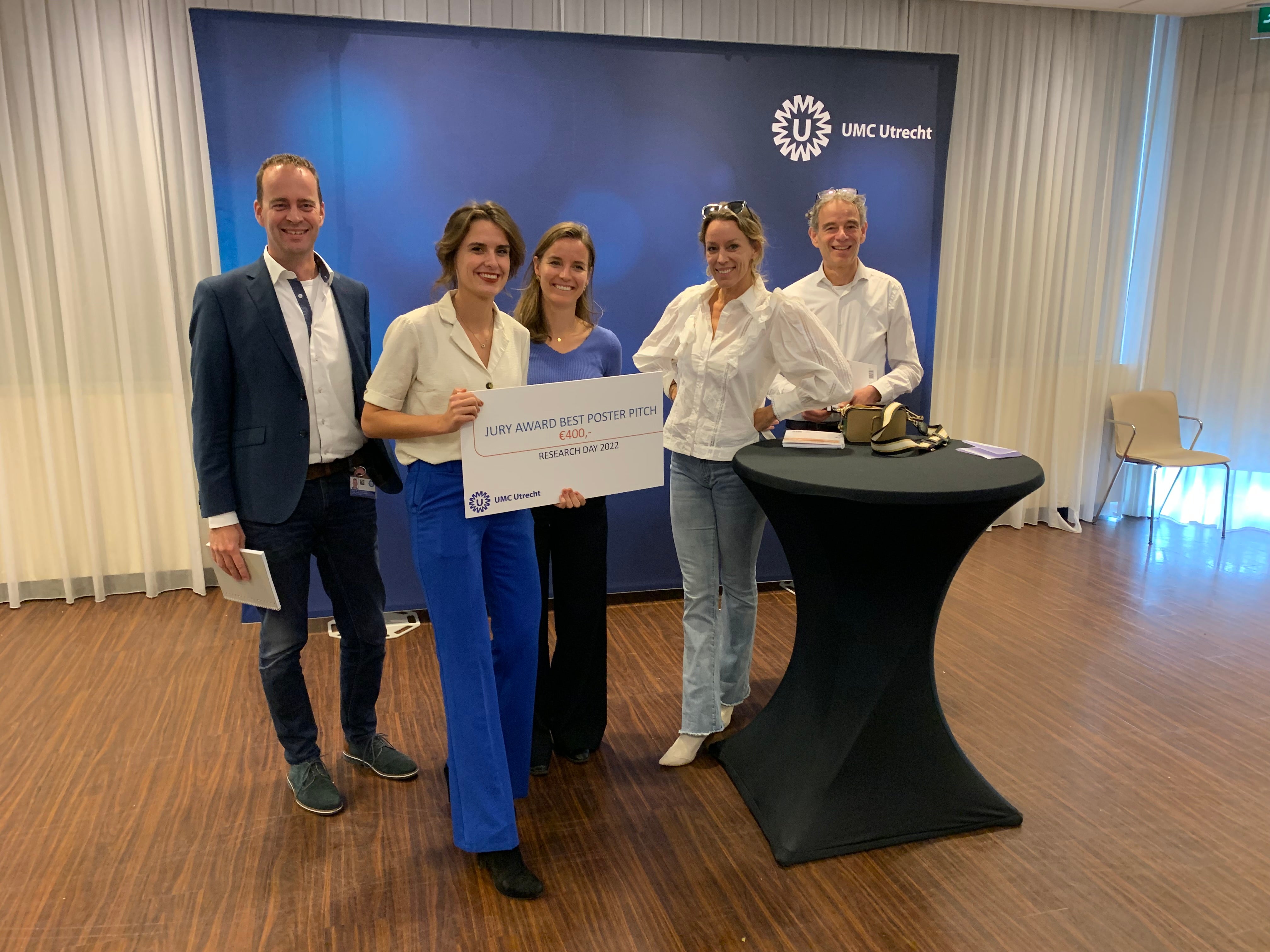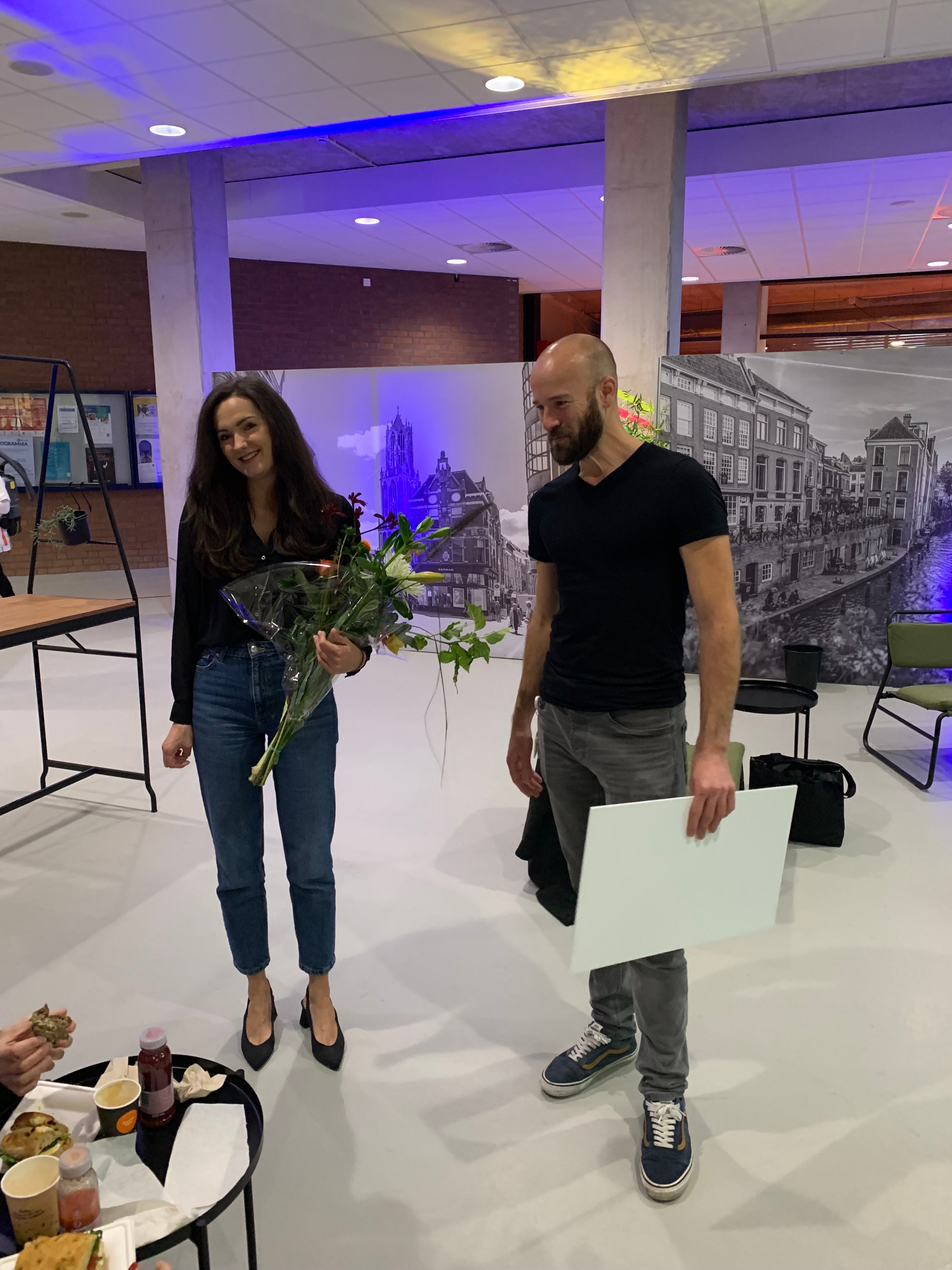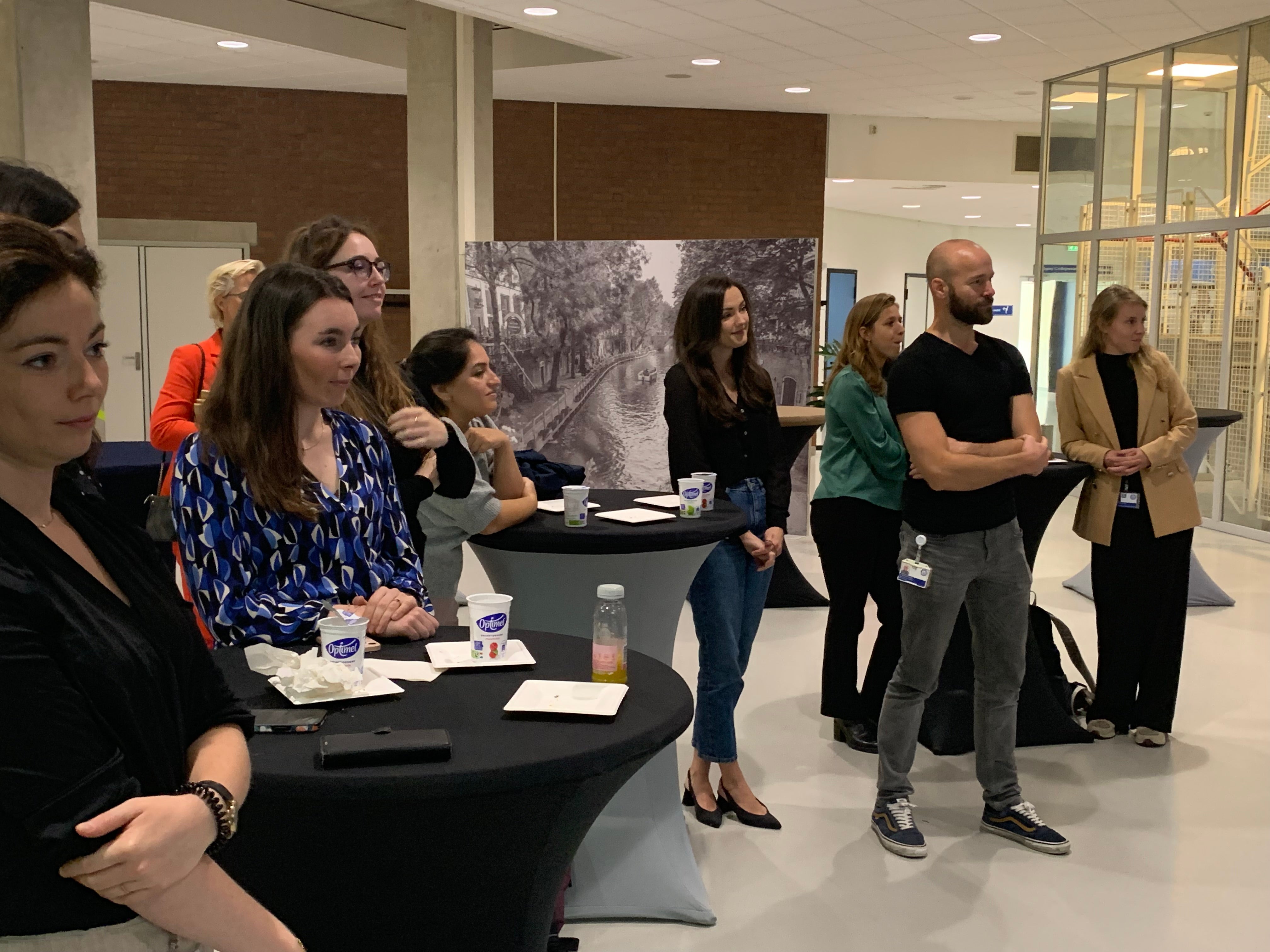 11:00 am
Towards a research(er) friendly ecosystem
Geanne Sterenberg, Annette Beetsma and their colleagues of the Research & Innovation Support Center have a dream: they want to build a research(er) friendly ecosystem at UMC Utrecht, with better support, in the next five years! Researchers can leave behind their own dreams on this whiteboard.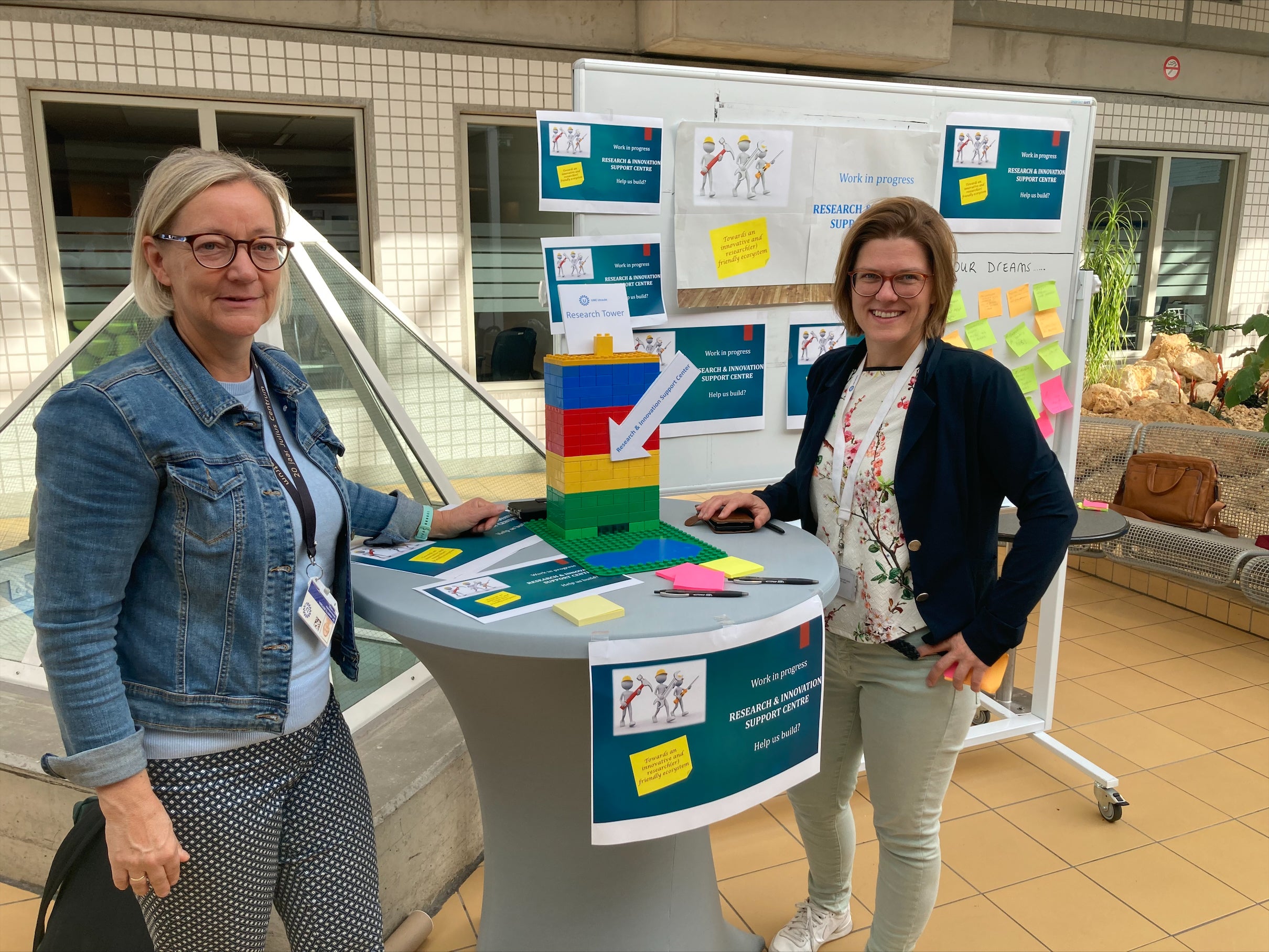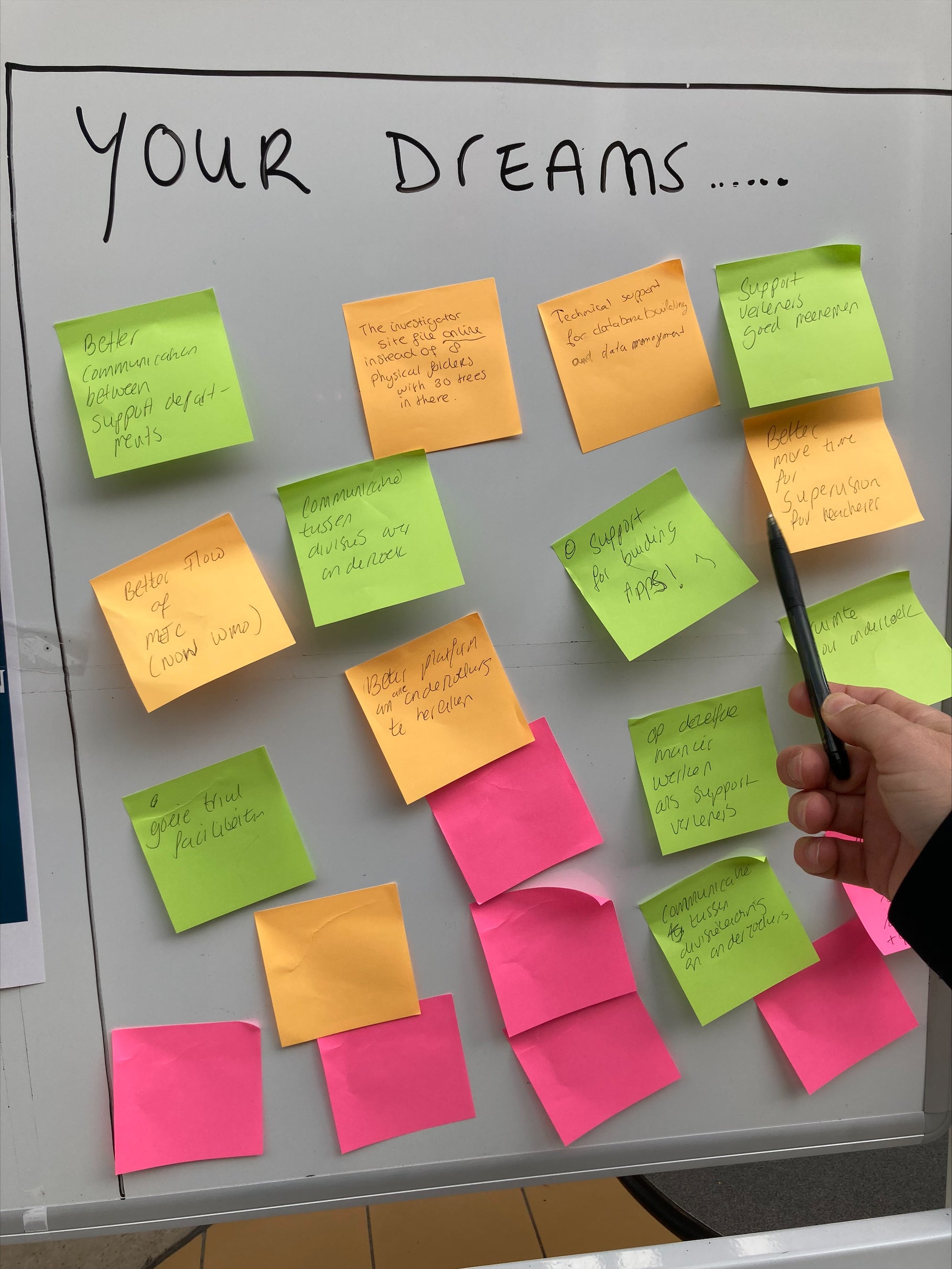 10:30 am
Poster pitches - who will win?
A couple of young researchers now have the opportunity to present their work in the form of a poster pitch. The winner(s) will join our talkshow 'Let's talk about Research' this afternoon!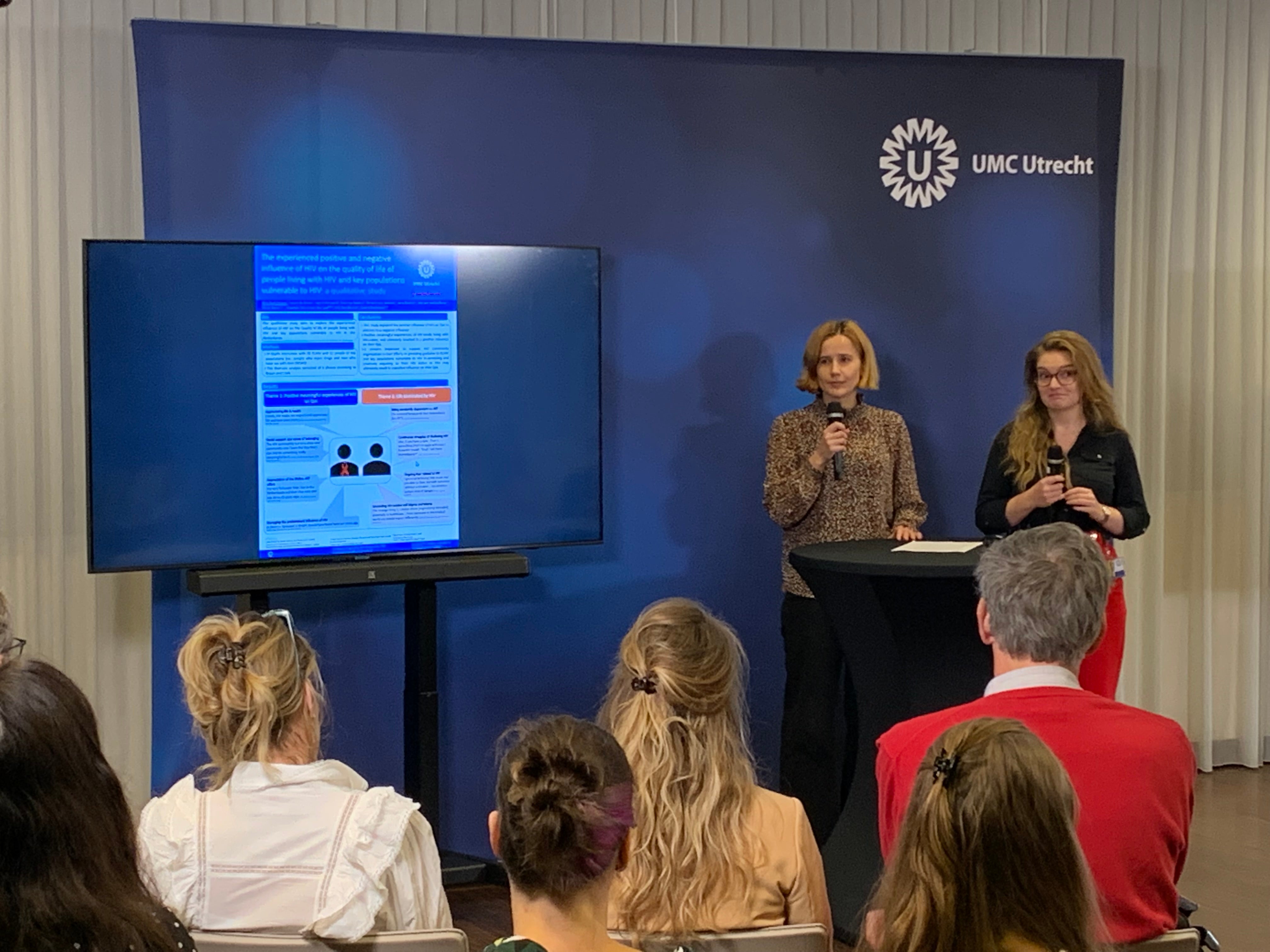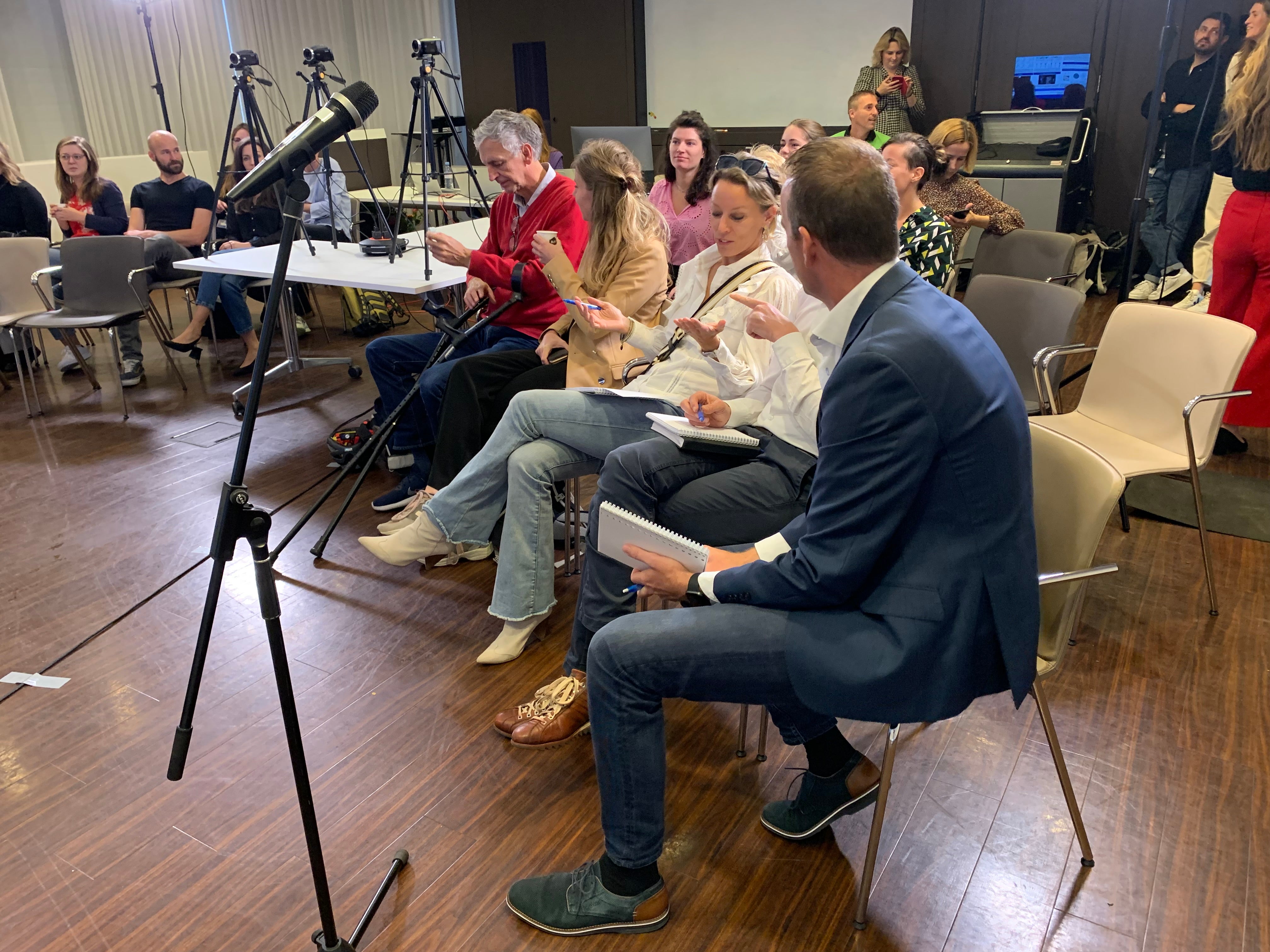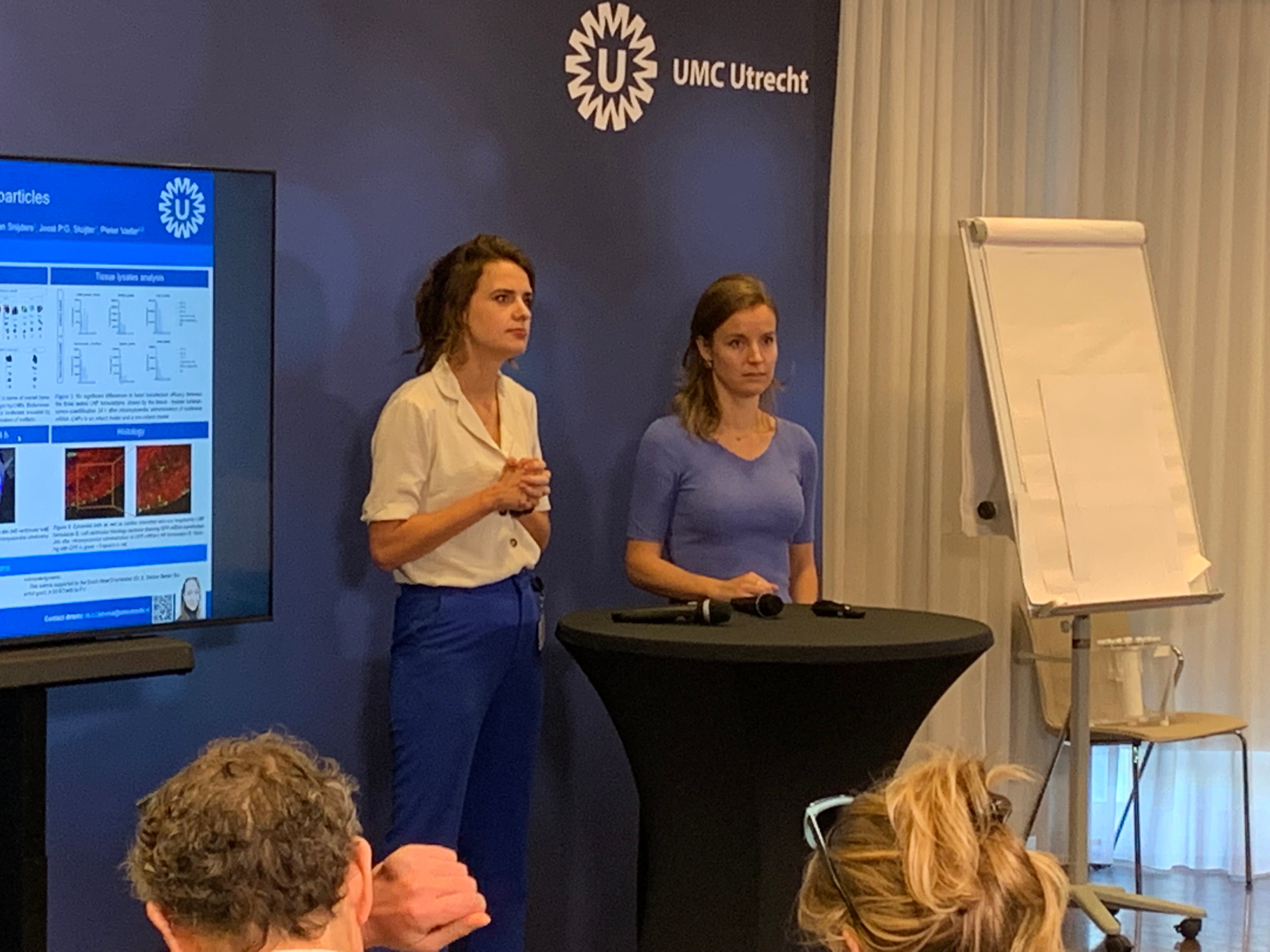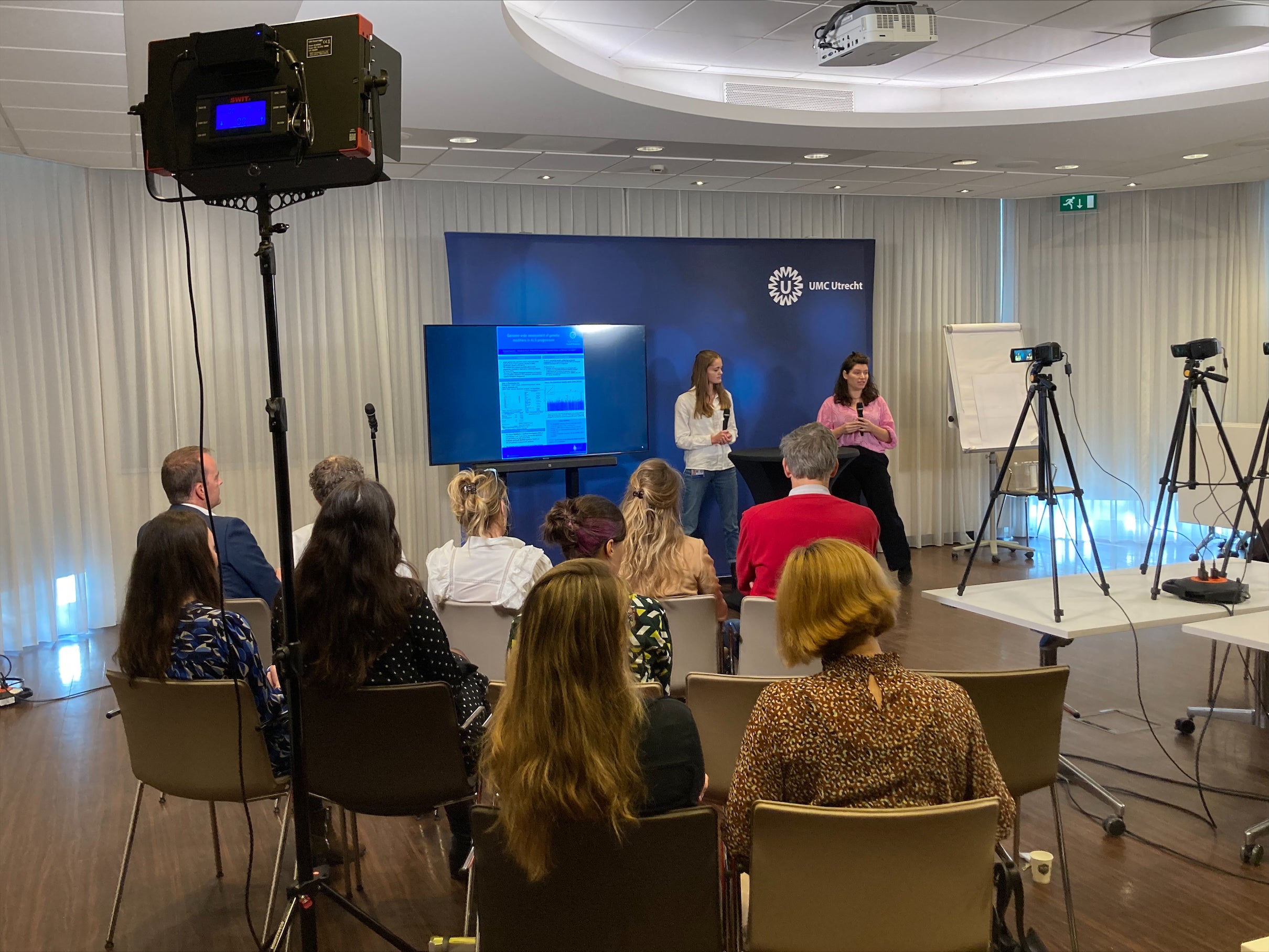 10:00 am
Poster presentations are also not normally accompanied by live music!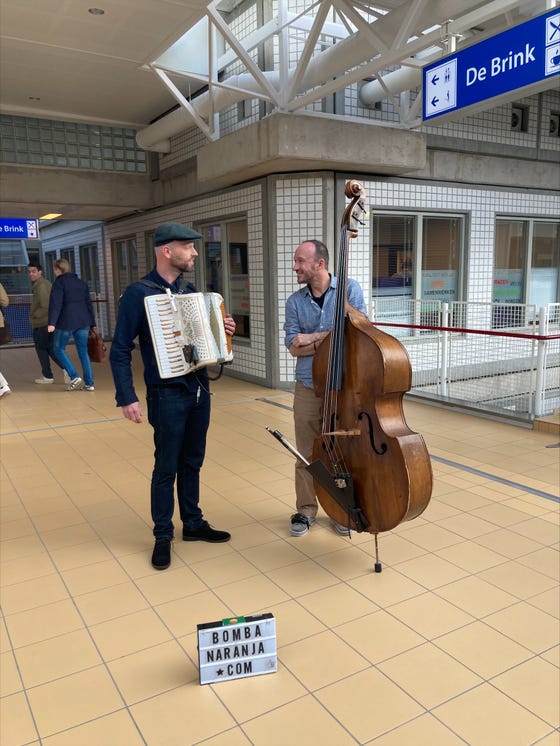 9:30 am
A sea of posters
Poster presentations are normal for researchers, but today they can share them with visitors and colleagues. Maybe it will lead to interesting questions or new perspectives!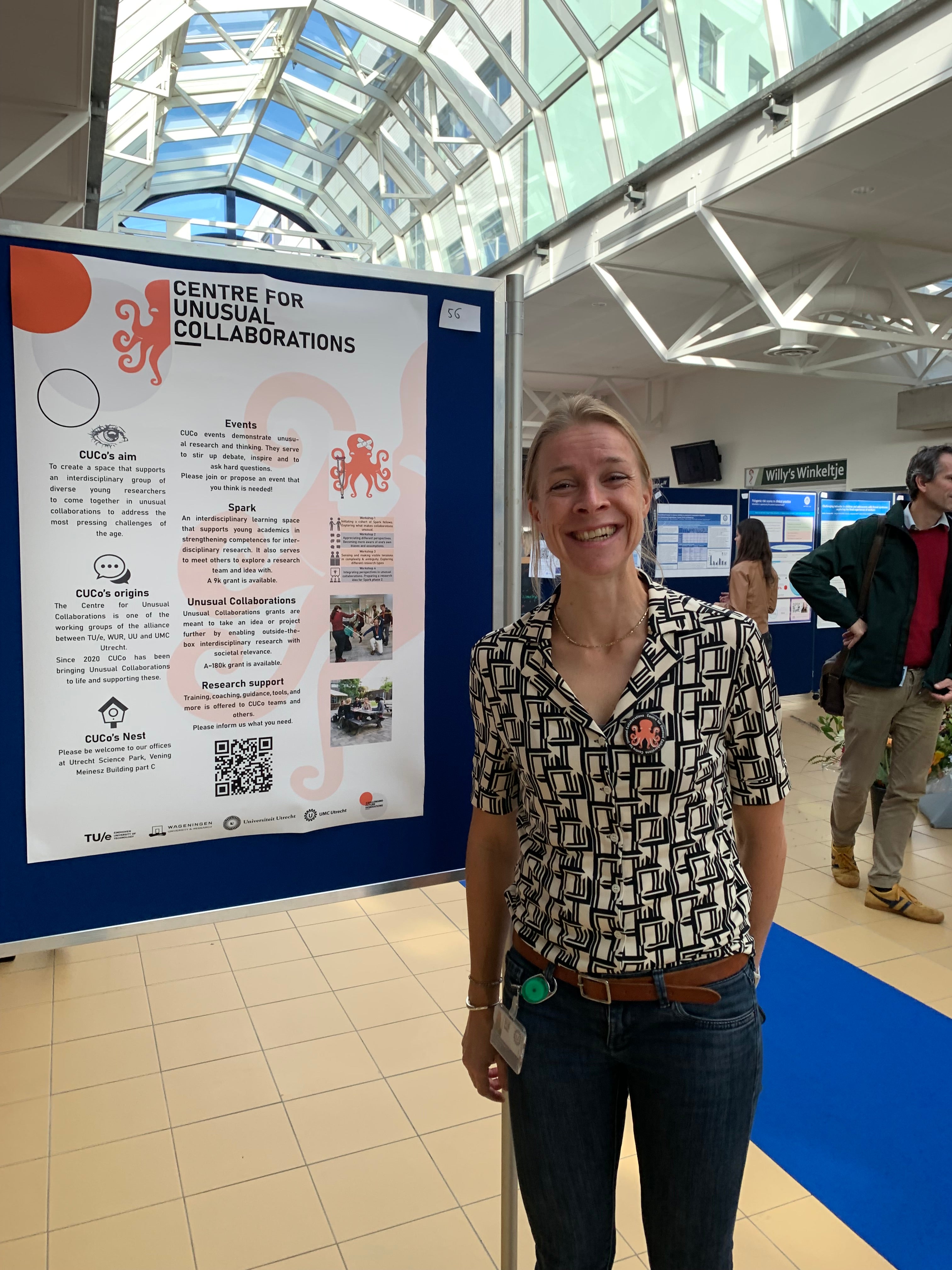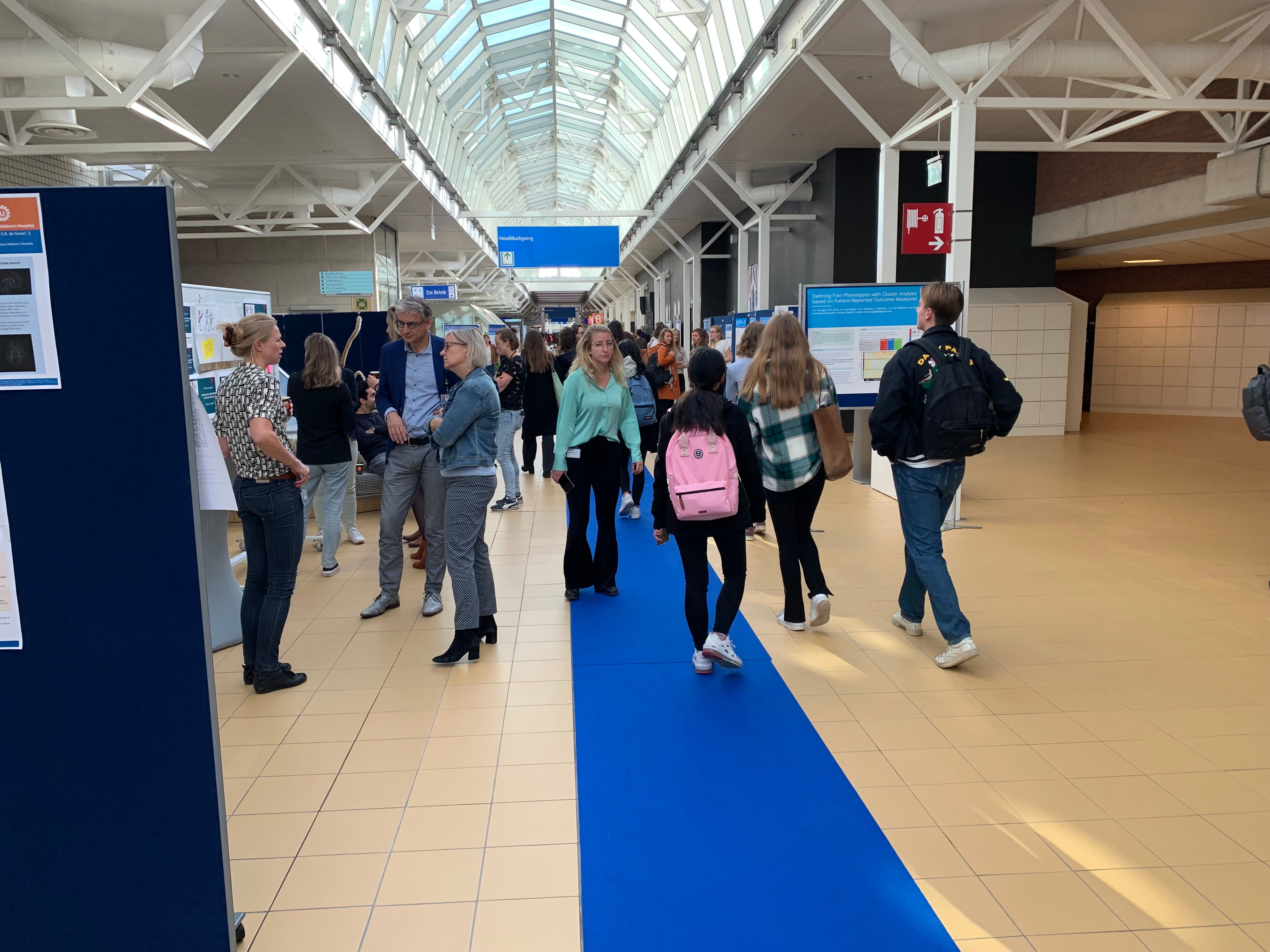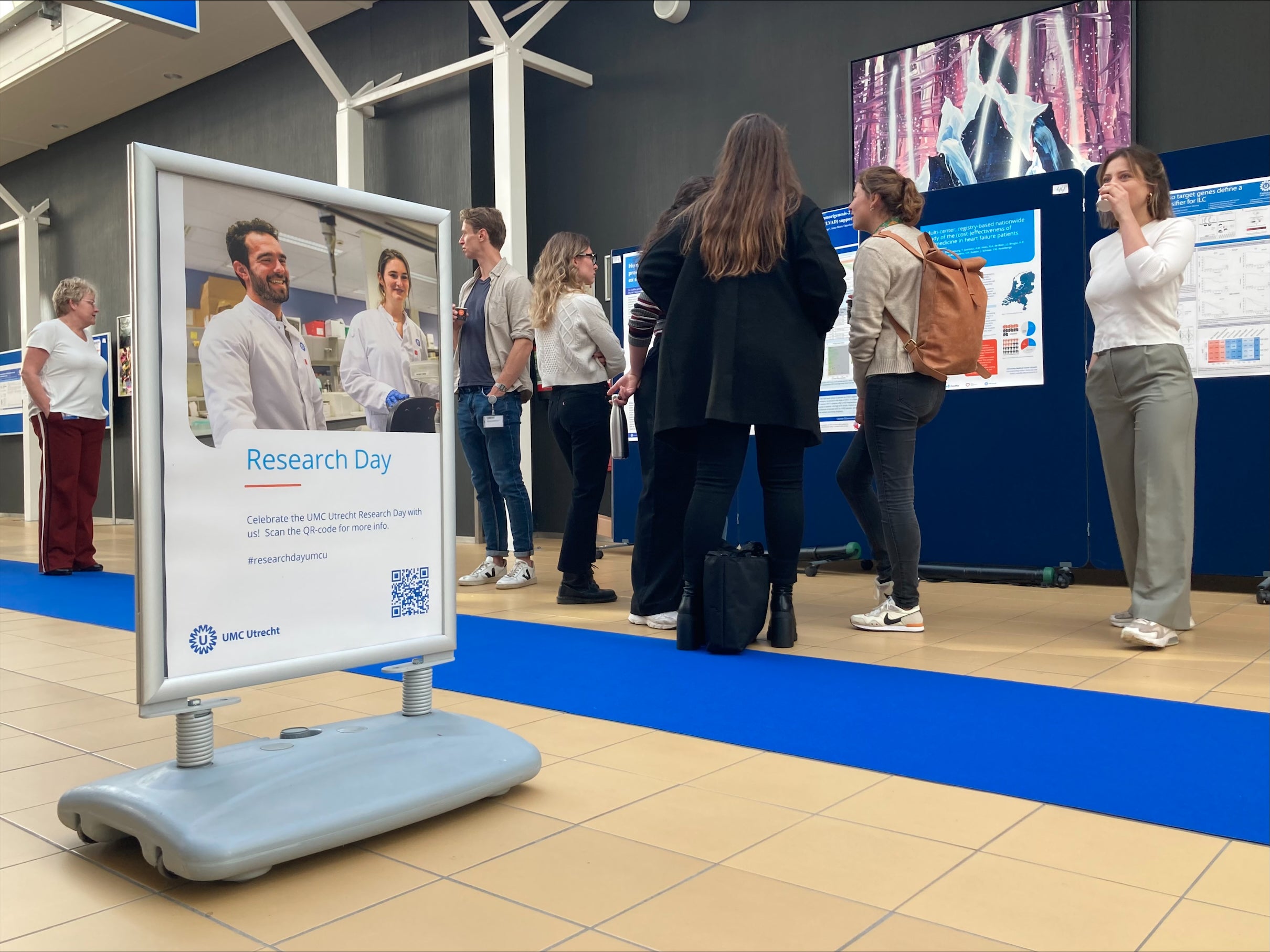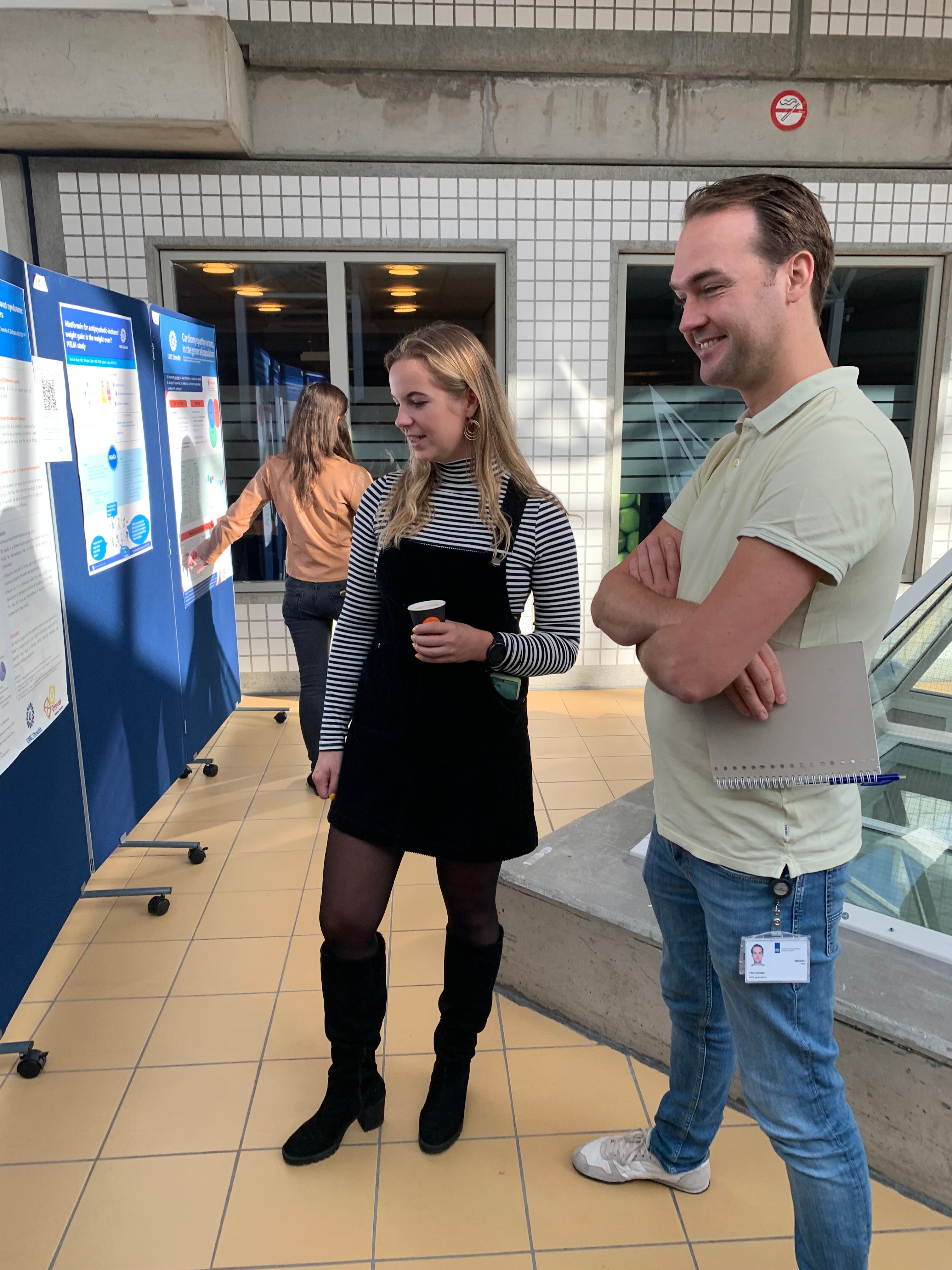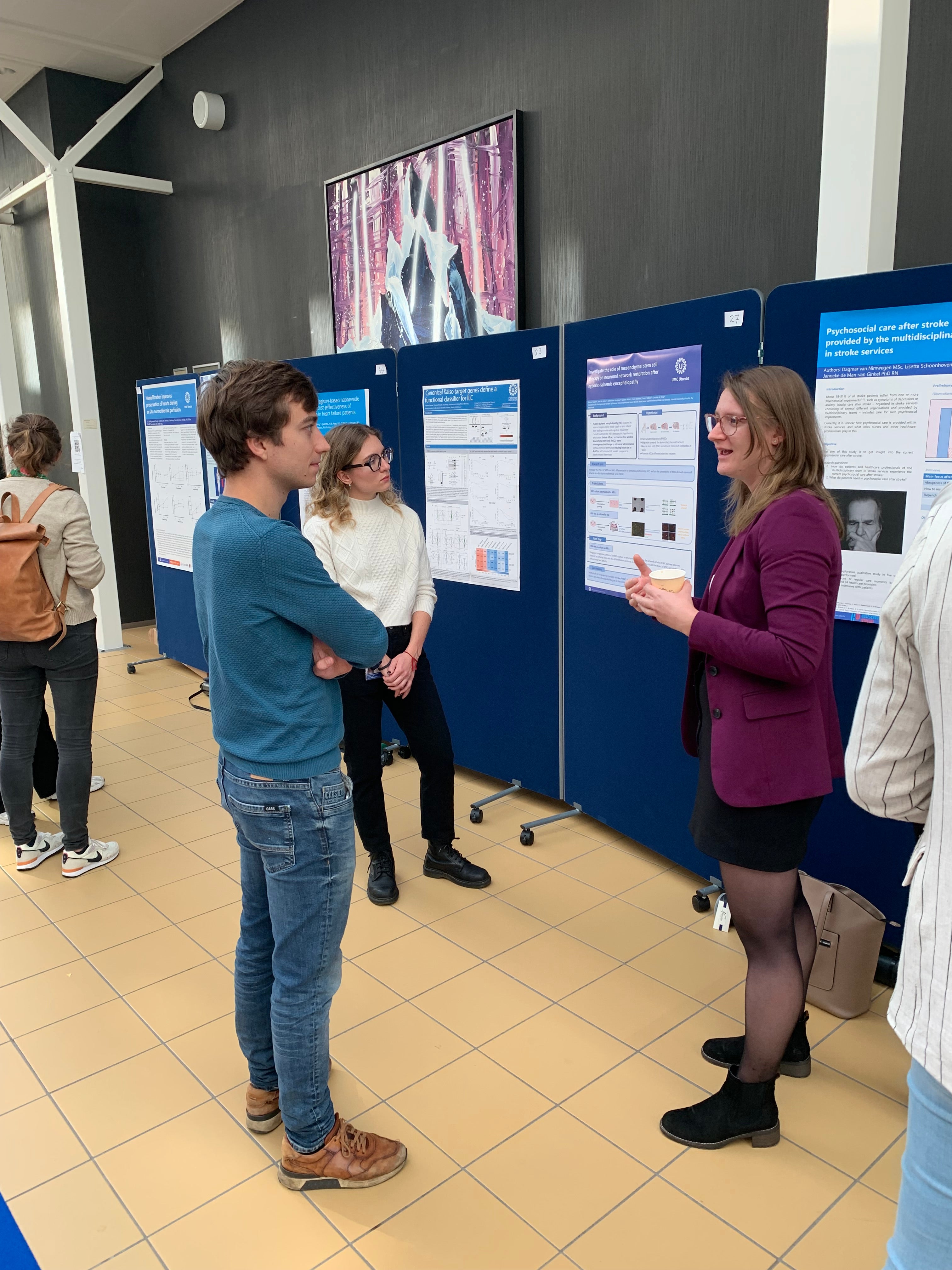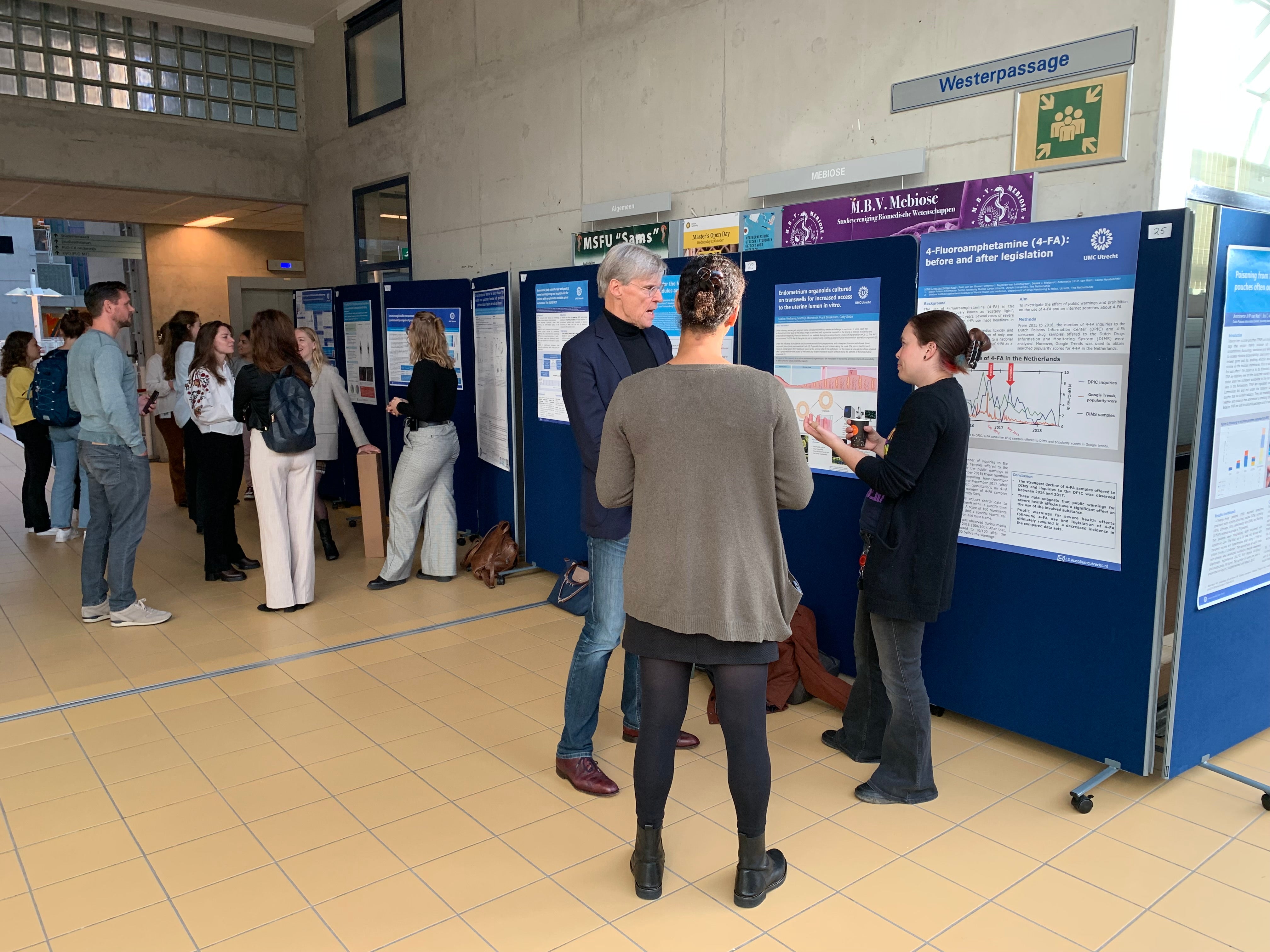 9:00 am
Good coffee breeds good research
Just like any other day, many researchers arrive at work quite early. But this is no ordinary day! Today is the very first Research Day at UMC Utrecht, a day that revolves around our wonderful research and researchers. But first: free coffee!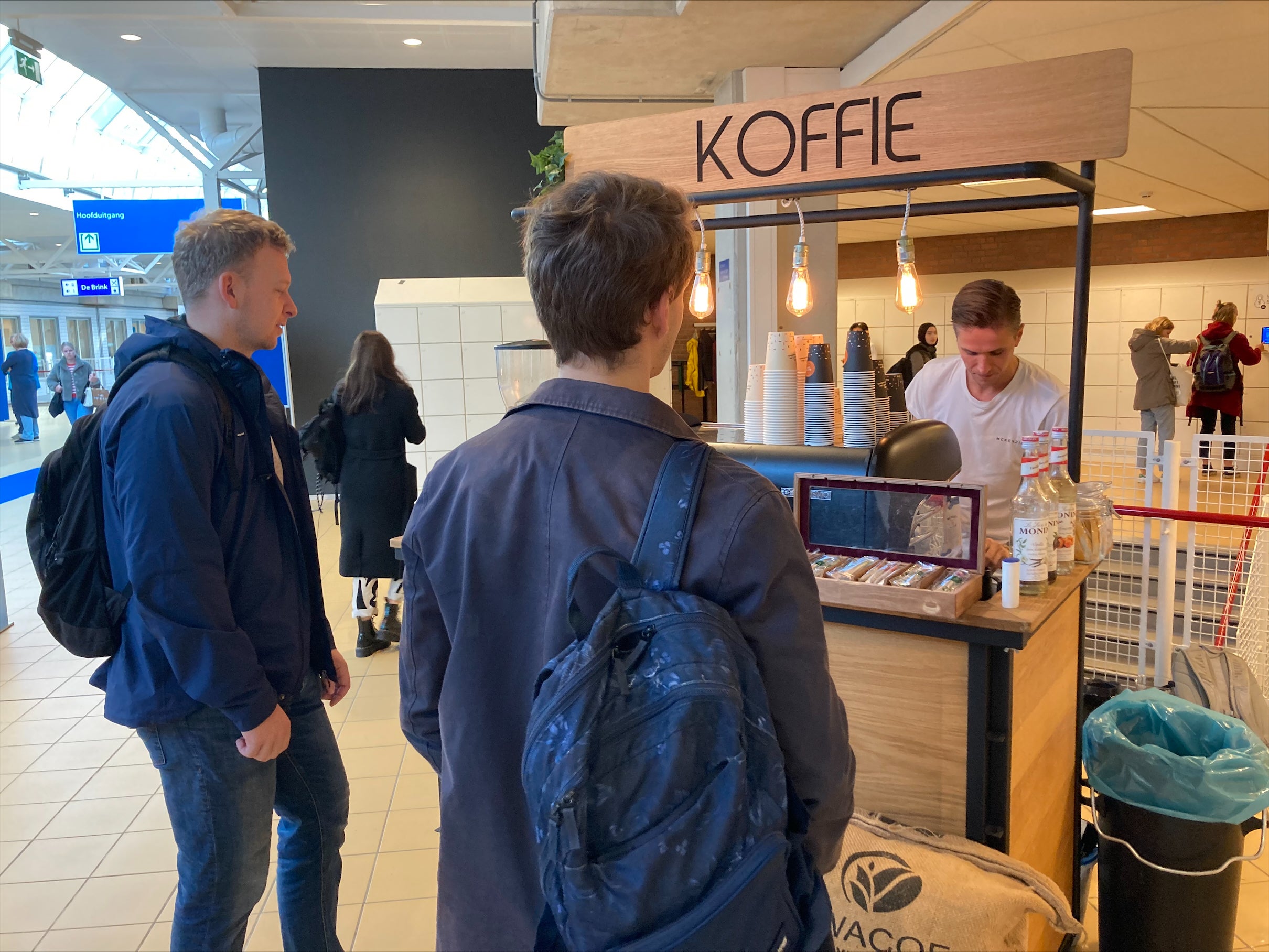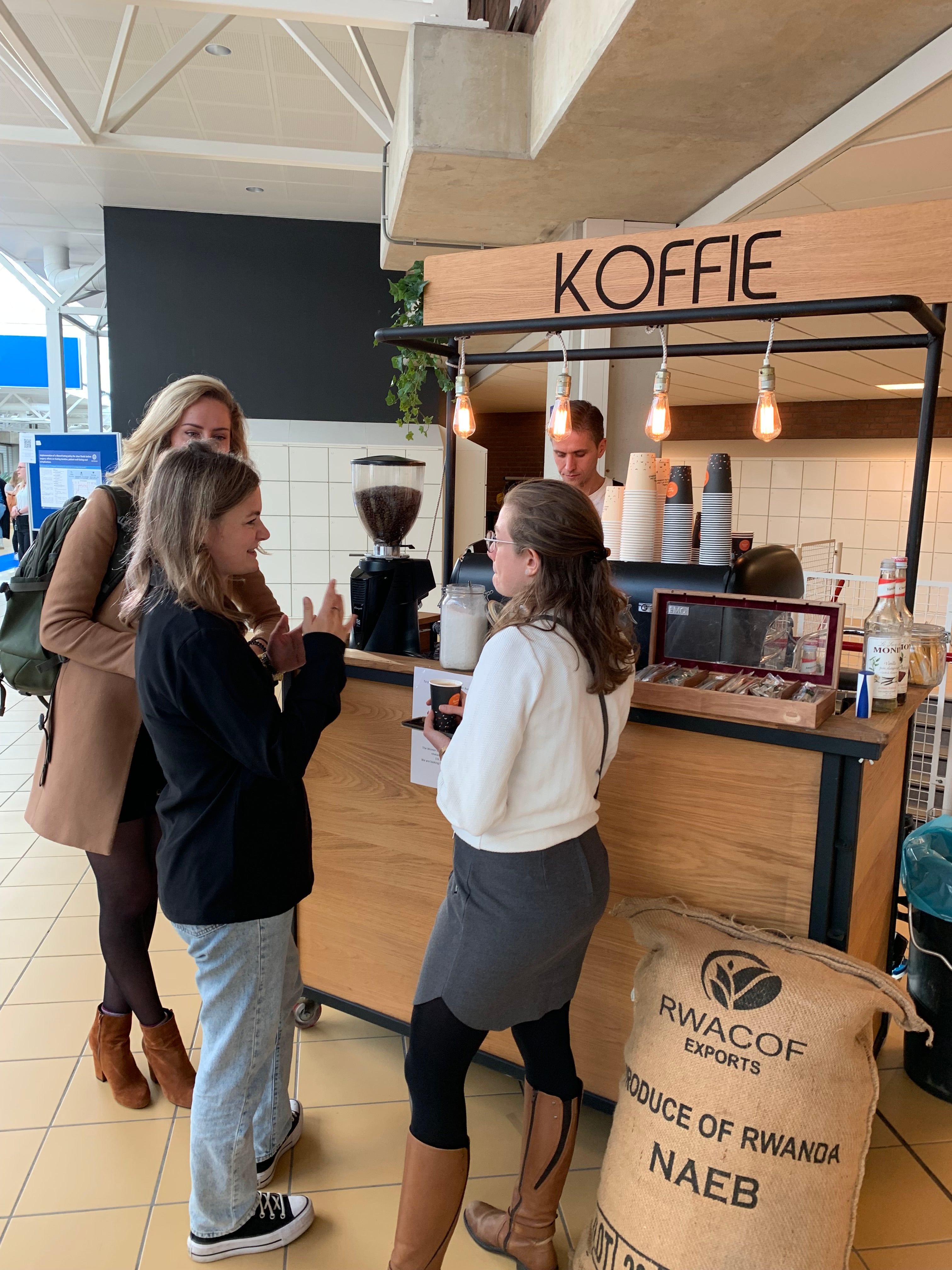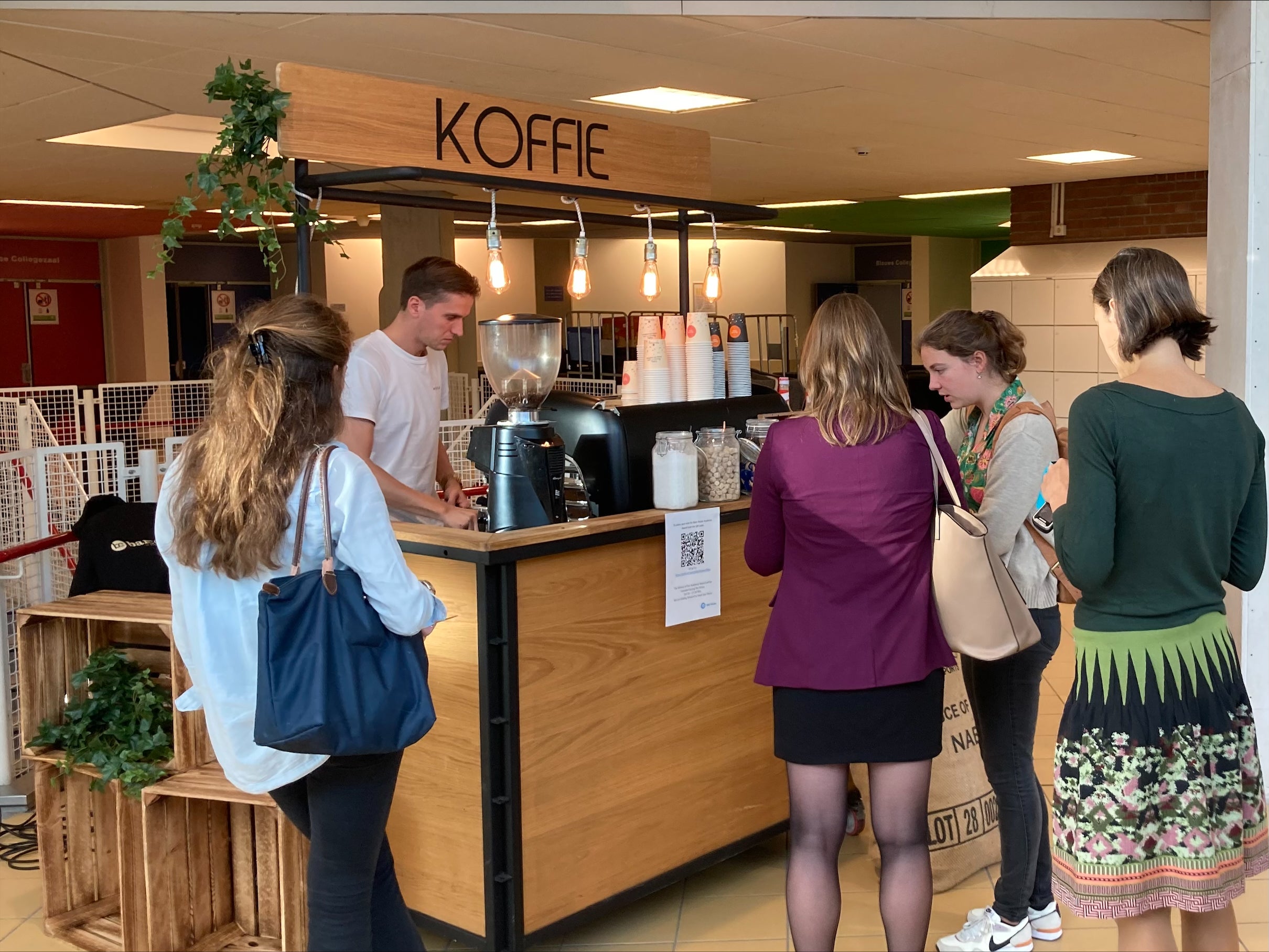 Thank you for your review!
Has this information helped you?